PICCOLE MIGRAZIONI INDOLORI
IVAN NASCE IN UN PICCOLO PAESINO DELLA CAMPAGNA BRIANZOLA, LA NEBBIA,LE CASE, I CAMPI, LA NEBBIA, I BAR, LE SBRONZE, MA SEMPRE LA NEBBIA.
VEDE IL MONDO E LO TROVA NOIOSO, FORSE PER QUESTO SI ANNOIA, LO VEDE IN BIANCO E NERO, COME GLIELO HANNO SEMPRE PROPOSTO LA STESSA GENTE LE SOLITE DISCUSSIONI, GLI STIMOLI CON LE STESSE CONCLUSIONI.
IVAN È STANCO ANNOIATO E QUESTO BIANCO E NERO NEL CERVELLO COMINCIA A STARGLI VERAMENTE STRETTO.
DECIDE DI PARTIRE.VADO IN CITTÀ DICE AGLI AMICI E ALLA FAMIGLIA.
ARRIVATO, SPAESATO TROVA CASA IN UNA GRIGIA E PIATTA VIA DI MILANO.
GUARDA FUORI DALLA FINESTRA E PENSA:"QUESTO SI CHE È STRANO, QUI È VERAMENTE TUTTO IN BIANCO E NERO".NON MI ARRENDO. VITA FORSENNATA. CONOSCENZE. AMICIZIE. CASINI. DELIRI. IVAN SI ALZA DAL LETTO UNA MATTINA DI UN ANNO DOPO E BANG!… TUTTO HA IMPROVVISAMENTE PRESO COLORE,DI COLORI MAI VISTI.
LE VOCI IN STRADA COMINCIANO AD ASSUMERE FORMA E LO CHIAMANO, DA UNA PARTE E DALL'ALTRA. IVAN RIMANE IMMOBILE AD AMMIRARE SPAVENTATO QUESTA ESPLOSIONE. PERCHÈ PRIMA NO? E IO? DOVE DEVO ANDARE? SCEGLIERÒ!
3 ANNI DOPO IVAN ESCE DI CASA VESTITO CON I COLORI CHE IN QUESTO PERIODO HA SAPUTO SCEGLIERE MA LO PRENDE IL MAL DI TESTA, COSI CHIUDE GLI OCCHI E QUANDO LI RIAPRE BANG!… DI NUOVO.
SOLAMENTE CHE QUESTA VOLTA TUTTO SI COLORA DEI SUOI MEDESIMI COLORI, LE PERSONE SEMBRANO PARLARE LA SUA STESSA LINGUA, QUASI GLI LEGGESSERO IL PENSIERO. COME? DICI SUL SERIO? E IO? NON CI CREDO! PIANGERÒ!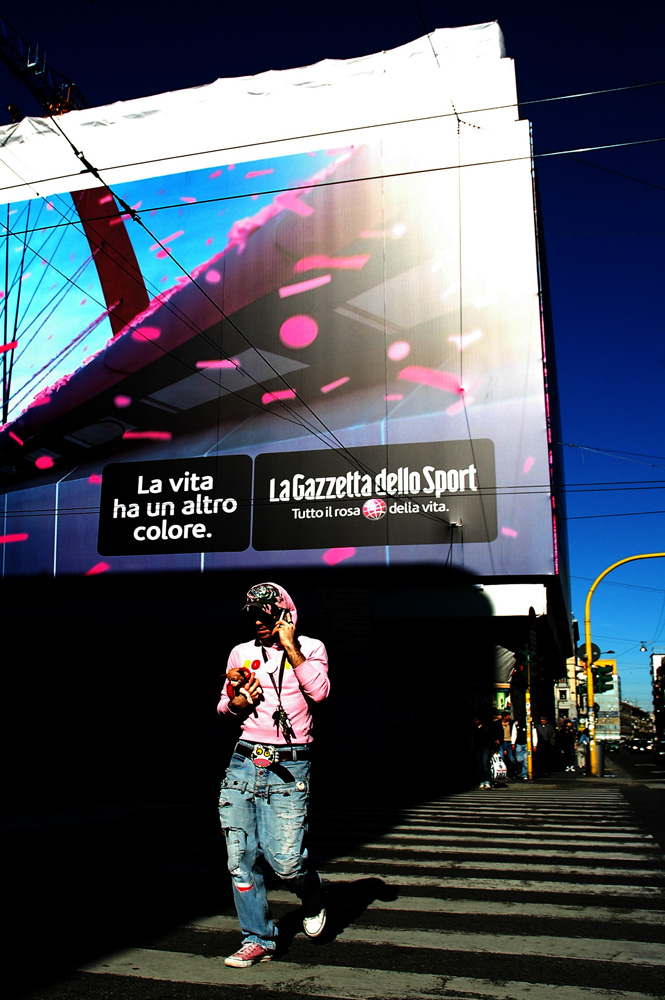 TRISTEZZA, SCONFORTO E ALIENAZIONE, IVAN NON RIESCE E NON VUOLE CONTINUARE A VEDERE TUTTO DELLO STESSO COLORE È COSI BELLA LA DIVERSITÀ, LA NOVITÀ, LA CURIOSITÀ.
TELEFONO."CIAO PÀ COME VÀ?… MMM… SONO MALATO POSSO TORNARE A CASA PER UN PÒ?… PÀ:" È QUASI DUE ANNI CHE NON TI FAI VIVO, ANCORA UN PÒ E PENSAVO DI DOVERTI VENIRE A PRENDERE A CALCI!… (PIÙ CALMO)…TORNI SABATO? . IVAN:"SI".
QUEL SABATO: STANCHEZZA, UBRIACATURA, MAL DI TESTA… IVAN SI ADDORMENTA SUL TRENO. TOC TOC ,DAL FINESTRINO. APRE GLI OCCHI E VEDE SUO PADRE. "MI SONO ADDORMENTATO, SCUSA…. ORA SCENDO.
IVAN SCENDE DAL TRENO E BANG!… QUEL PAESINO BIANCO E NERO SI È IMPROVVISAMENTE COLORATO DI TINTE COSÌ NATURALI, MA FANTASTICHE. IL PADRE, LA MADRE, GLI AMICI DEL PAESINO, LE SOLITE PAROLE E DISCUSSIONI, MA ANCHE I COLORI SOBRI, NEUTRI, MA SEMPRE COLORI.
IVAN ASSAPORA QUESTA NUOVA E ATTESA SENSAZIONE CON TUTTI I SENSI COME NON LI UTILIZZAVA DA QUANDO ERA BAMBINO.
CON GLI OCCHI CHIUSI GUARDA RILASSATO E COSCIENTE QUESTO NUOVO E CHIARO MONDO . PERCEPISCE LE VIBRAZIONI DEI COLORI AL SOLO TATTO.GLI ORIZZONTI SI ALLARGANO.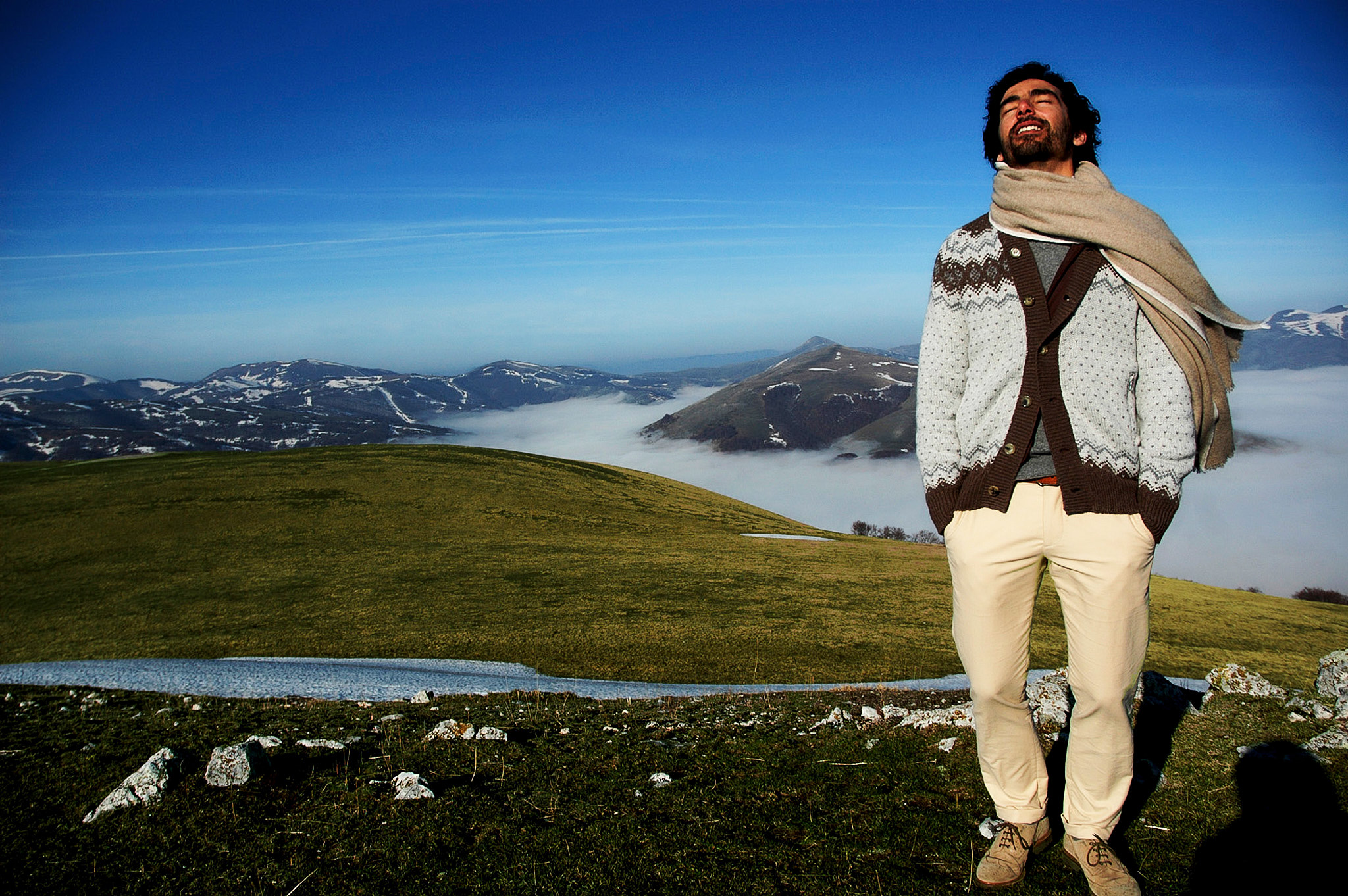 "FARÒ IL PENDOLARE, QUI C'È QUALCOSA DI FAMIGLIARE. MA NON FATECI L'ABITUDINE, VIAGGERÒ DI PIÙ E PIÙ LONTANO ANCORA, IL MIO OCCHIO NON SI È ANCORA SAZIATO, IL MIO PENSIERO PERCEPISCE NUOVI CROMATISMI".DICE AGLI AMICI.
IVAN WAS BORN IN A SMALL VILLAGE IN THE BRIANZOLA COUNTRYSIDE, THE FOG, THE HOUSES, THE FIELDS, THE FOG, THE BARS, THE DRUNK, BUT ALWAYS THE FOG.
HE SEES THE WORLD AND FIND IT BORING, MAYBE FOR THIS IS BORED, SEE IT IN BLACK AND WHITE, AS THE SAME PEOPLE HAVE ALWAYS OFFERED THE SAME PEOPLE THE USUAL DISCUSSIONS, THE STIMULI WITH THE SAME CONCLUSIONS.
IVAN IS TIRED BORED AND THIS BLACK AND WHITE IN THE BRAIN STARTS TO LOOK VERY TIGHT AT HIM.
DECIDES TO LEAVE. I GO TO CITY TELLS FRIENDS AND FAMILY.
ARRIVED, SPAESATO FINDS A HOUSE IN A GRAY AND FLAT STREET OF MILAN.
LOOK OUT THE WINDOW AND THINK: "THIS IS STRANGE, THIS IS REALLY ALL BLACK AND WHITE". FRAUD LIFE. KNOWLEDGE. FRIENDSHIPS. CASINI. DELIRUS. IVAN GETS UP FROM BED ONE MORNING A YEAR LATER AND BANG! … EVERYTHING HAS SUDDENLY TAKEN COLOR, OF COLORS NEVER SEEN.
THE VOICES IN THE STREET BEGIN TO TAKE SHAPE AND CALL HIM, FROM ONE SIDE TO THE OTHER. IVAN REMAINS IMMOVABLE TO ADMIRE THIS EXPLOSION IN A FRIGHTENANCE. WHY NOT FIRST? AND I? WHERE I HAVE TO GO? I WILL CHOOSE!
3 YEARS LATER IVAN COMES OUT OF THE HOUSE DRESSED WITH THE COLORS THAT IN THIS PERIOD HE WAS ABLE TO CHOOSE BUT HE HAS A HEADACHE, SO HE CLOSES HIS EYES AND WHEN THEY REOPENS BANG! … AGAIN.
ONLY THAT THIS TIME EVERYTHING IS COLORED IN ITS SAME COLORS, PEOPLE SEEM TO SPEAK THE SAME LANGUAGE, AS AS THEY READ HIS THOUGHT. SUCH AS? ARE YOU SERIOUS? AND I? I DON'T BELIEVE IT! I'M GOING TO CRY!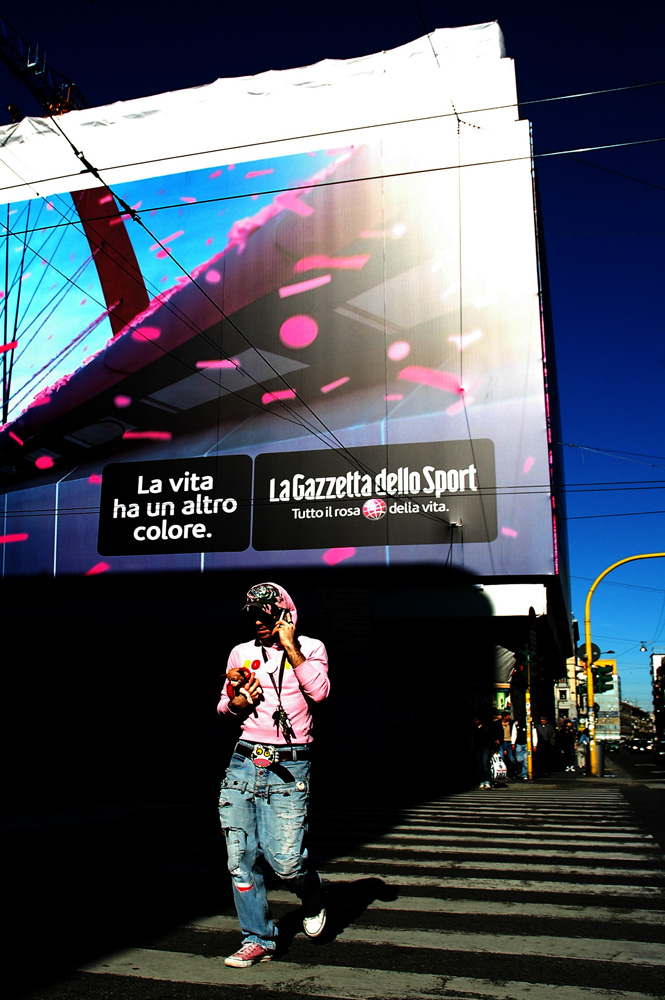 SADNESS, DEFORT AND ALIENATION, IVAN CANNOT AND DO NOT WANT TO CONTINUE TO SEE EVERYTHING OF THE SAME COLOR IS SO BEAUTIFUL DIVERSITY, NOVELTY, CURIOSITY.
TELEPHONE. "HELLO PA HOW ARE YOU? … MMM … I'M SICK CAN I GO HOME FOR A LITTLE POINT? … PA:" IT'S ALMOST TWO YEARS THAT YOU'VE NOT HAPPENED, A LITTLE STILL AND I THOUGHT YOU SHOULD COME TO KICK! … (CALMER) … WILL YOU COME BACK SATURDAY? . IVAN: "YES".
THAT SATURDAY: FATIGUE, DRUNK, HEADACHE … IVAN FALLS ASLEEP ON THE TRAIN. TOC TOC, FROM THE WINDOW. He opens his eyes and sees his father. "I FALL ASLEEP, SORRY …. NOW I'M GOING DOWN.
IVAN GETS OFF THE TRAIN AND BANG! … THAT BLACK AND WHITE VILLAGE HAS SUDDENLY COLORED WITH SO NATURAL, BUT FANTASTIC COLORS. THE FATHER, THE MOTHER, THE FRIENDS OF THE VILLAGE, THE USUAL WORDS AND DISCUSSIONS, BUT ALSO THE SOUL, NEUTRAL COLORS, BUT ALWAYS COLORS.
IVAN TASTE THIS NEW AND WAITED FEELING WITH ALL THE SENSES AS HE HAD NOT USED THEM SINCE HE WAS A CHILD.
WITH EYES CLOSED, LOOK RELAXED AND CONSCIOUSLY AT THIS NEW AND CLEAR WORLD. PERCEIVES THE VIBRATIONS OF COLORS ONLY TO THE TOUCH. THE HORIZONS ARE WIDENING.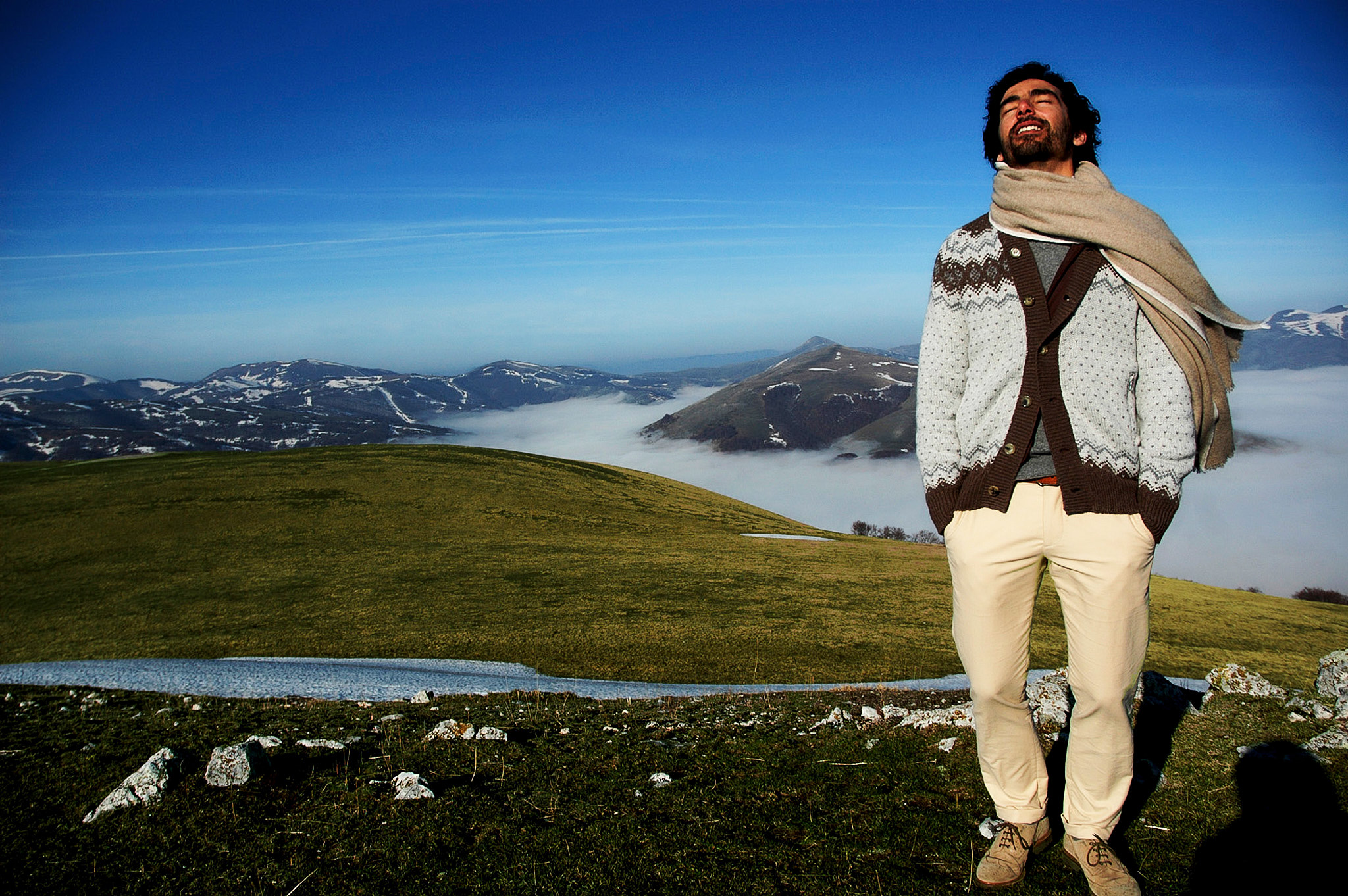 "I WILL COMMUNICATE, THERE'S SOMETHING TO FAMILY HERE. BUT DON'T MAKE IT HABITABLE, I WILL TRAVEL FURTHER AND FURTHER AGAIN, MY EYE HAS NOT SATISFIED YET, MY THOUGHT PERCEIVES NEW FRIENDS CHROMAS".
PEQUEÑAS MIGRACIONES SIN DOLOR

IVAN NACIÓ EN UN PUEBLO PEQUEÑO DE LA CAMPAÑA DE BRIANZOLA, LA NIEBLA, LAS CASAS, LOS CAMPOS, LA NIEBLA, LOS BARES, EL BORRACHO, PERO SIEMPRE LA NIEBLA.
EL MUNDO VE Y LO ENCUENTRA ABURRIDO, QUIZÁS POR ESTO ES ABURRIDO, VELO EN BLANCO Y NEGRO, COMO LAS MISMAS PERSONAS SIEMPRE HAN OFRECIDO A LAS MISMAS PERSONAS LAS DISCUSIONES HABITUALES, LOS ESTÍMULOS CON LAS MISMAS CONCLUSIONES.
IVAN ESTA CANSADO ABURRIDO Y ESTE BLANCO Y NEGRO EN EL CEREBRO COMIENZA A MIRARLO MUY FUERTE.
DECIDE IRSE VOY A LA CIUDAD LE CUENTA AMIGOS Y FAMILIARES.
LLEGADO, SPAESATO ENCUENTRA UNA CASA EN UNA CALLE GRIS Y PLANA DE MILÁN.
MIRA POR LA VENTANA Y PIENSA: "ESTO ES EXTRAÑO, ESTO ES REALMENTE TODO BLANCO Y NEGRO". VIDA DE FRAUDE. CONOCIMIENTO. AMISTADES. CASINI. DELIRO. IVAN SE LEVANTA DE LA CAMA UNA MAÑANA UN AÑO DESPUÉS Y ¡PUM!… TODO DE REPENTE HA TOMADO COLOR, DE COLORES NUNCA VISTO.
LAS VOCES EN LA CALLE EMPIEZAN A TOMAR FORMA Y LO LLAMAN, DE UN LADO A OTRO. IVAN PERMANECE INAMOVIBLE PARA ADMIRAR ESTA EXPLOSIÓN EN UN SUSTO. ¿POR QUÉ NO PRIMERO? ¿Y YO? ¿A DÓNDE TENGO QUE IR? ¡YO ESCOGERÉ!
3 AÑOS DESPUÉS IVAN SALE DE CASA VESTIDO CON LOS COLORES QUE EN ESTA PERIODO PUDO ELEGIR PERO TIENE DOLOR DE CABEZA, ASÍ QUE CIERRA LOS OJOS Y CUANDO LOS VUELVE A ABRIR ¡BANG!… OTRA VEZ.
SOLO QUE ESTA VEZ TODO ESTÁ COLOREADO EN SUS MISMOS COLORES, LA GENTE PARECE HABLAR EL MISMO IDIOMA, TAL COMO LEÍAN SU PENSAMIENTO. ¿COMO? ¿HABLAS EN SERIO? ¿Y YO? ¡NO LO CREO! ¡VOY A LLORAR!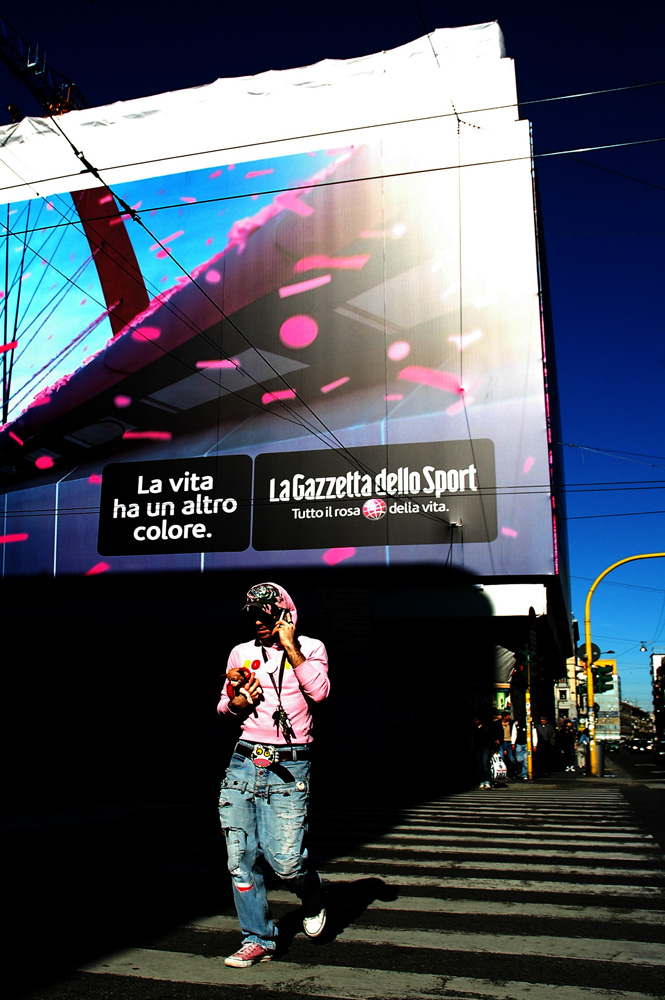 TRISTEZA, DESCONFORT Y ALIENACIÓN, IVAN NO PUEDE Y NO QUIERE SEGUIR VER TODO DEL MISMO COLOR ES TAN HERMOSO DIVERSIDAD, NOVEDAD, CURIOSIDAD.
TELÉFONO "HOLA PA COMO ESTÁS?… MMM… ESTOY ENFERMA ¿PUEDO IR A CASA POR UN PUNTO?… PA:" HACE CASI DOS AÑOS QUE NO PASAS, UN POCO TODAVÍA Y ¡PENSÉ QUE DEBÍAS VENIR A PATAR!… (MÁS TRANQUILO)… VOLVERÁS EL SÁBADO? . Iván: "SÍ".
ESE SÁBADO: FATIGA, BORRACHO, DOLOR DE CABEZA… IVAN SE DUERME EN EL TREN. TOC TOC, DESDE LA VENTANA. Abre los ojos y ve a su padre. "ME DORMÍ, LO SIENTO…. AHORA ME VOY A BAJAR.
IVAN SE BAJA DEL TREN Y ¡PUM!… ESE PUEBLO EN BLANCO Y NEGRO SE HA COLOREADO DE REPENTE CON COLORES TAN NATURALES, PERO FANTÁSTICOS. EL PADRE, LA MADRE, LOS AMIGOS DEL PUEBLO, LAS PALABRAS Y DISCUSIONES HABITUALES, PERO TAMBIÉN EL ALMA, COLORES NEUTROS, PERO SIEMPRE COLORES.
IVAN PRUEBA ESTE NUEVO Y ESPERADO SENTIMIENTO CON TODOS LOS SENTIDOS YA QUE NO LOS UTILIZABA DESDE NIÑO.
CON LOS OJOS CERRADOS, MIRE RELAJADO Y CONSCIENTEMENTE ESTE NUEVO Y CLARO MUNDO. PERCIBE LAS VIBRACIONES DE LOS COLORES SÓLO AL TACTO.LOS HORIZONTES SE AMPLIAN.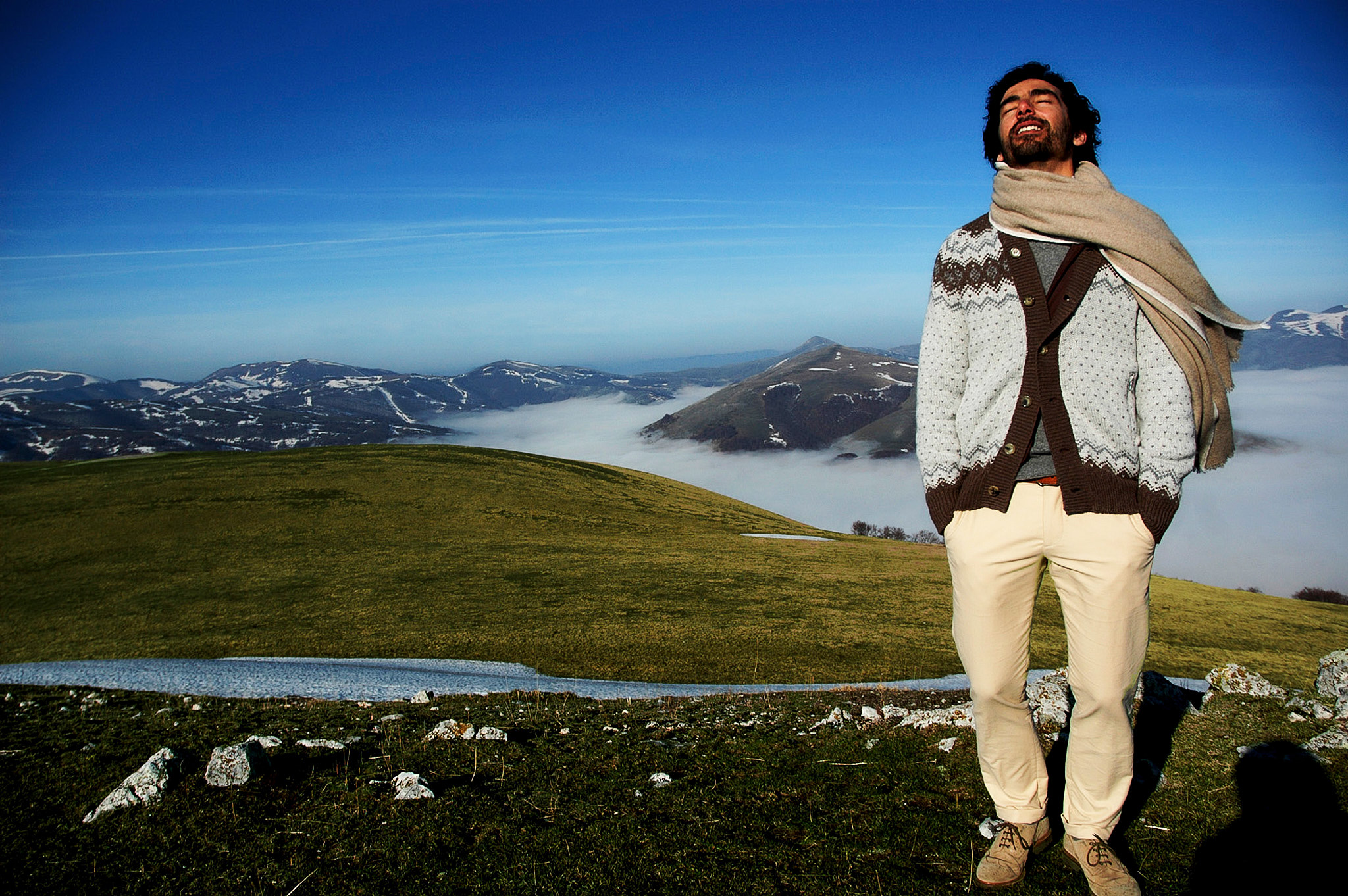 "COMUNICARÉ, AQUÍ HAY ALGO DE FAMILIAR. PERO NO HAGAS HABITABLE, VOY A VIAJAR MÁS Y MÁS LEJOS, MI OJO AÚN NO HA SATISFECHO, MI PENSAMIENTO PERCIBE NUEVOS CROMOS DE AMIGOS".