QUESTA MOSTRA SI COMPONE DI DUE PUNTI DI VISTA E DI DUE SOGGETTI CHE GIOCANO TRA LORO IN CONTINUI RAPPORTI DI ANALOGIA O DIFFERENZA. INFATTI SE DA UNA PARTE LE CONTINUE RELAZIONI TRA AMBIENTE URBANO ED EXTRA-URBANO SI INCONTRANO E SI SCONTRANO IN UN PARALLELISMO TRA MODI DI VIVERE E MODI DI ESSERE, DALL'ALTRA LO STESSO PERCORSO VIENE AFFRONTATO DA CHI LI VIVE E CIOÈ LE PERSONE.
IL MISTERO, CHE MOSTRA LA NATURA NEL SUO MANIFESTARSI, VIENE PERFETTAMENTE COLTO DALL'UOMO CHE VIVE IN ESSA E SI NUTRE DI SENSAZIONI IMPERCETTIBILI, ILLOGICHE E QUASI MISTICHE. DALL'ALTRA LA GEOMETRIA, CHE COMPONE L'APPARENZA E LA SOSTANZA DELLE CITTÀ, POSA LE SUE FONDAMENTA NELLA LOGICA UMANA CHE SEMBRA INTUIRE E RAZIONALIZZARE IL PRINCIPIO STESSO DELLA VITA.
IN ENTRAMBE "L'UOMO CHE CERCA", COME È SEMPRE STATO, RISPONDE A DOMANDE INSITE NELLA SUA NATURA, PER CAPIRE SÈ STESSO AL FINE DI SCOPRIRSI E SENTIRSI LIBERO SIA MENTALMENTE CHE FISICAMENTE.
PAESAGGI UMANI E NATURALIZZATI VORREBBE TRAMITE DELLE FOTOGRAFIE A COLORI PROPORRE DEI RITAGLI DI VITA COMUNE IN CUI SI RELAZIONANO QUESTI TRE SOGGETTI DANDO UNA PARZIALE MA SEMPRE INTERESSANTE VISIONE DI LIBERTÀ.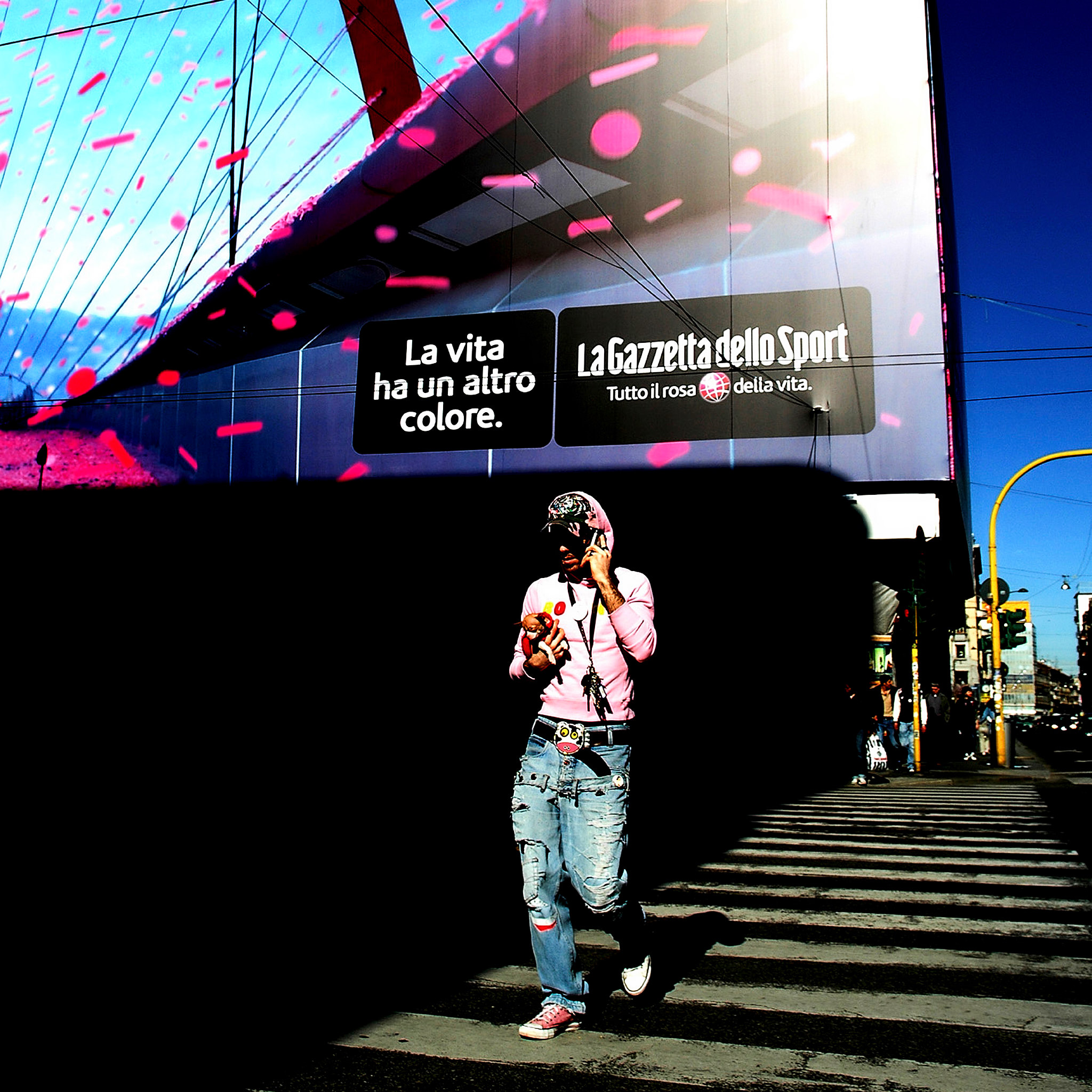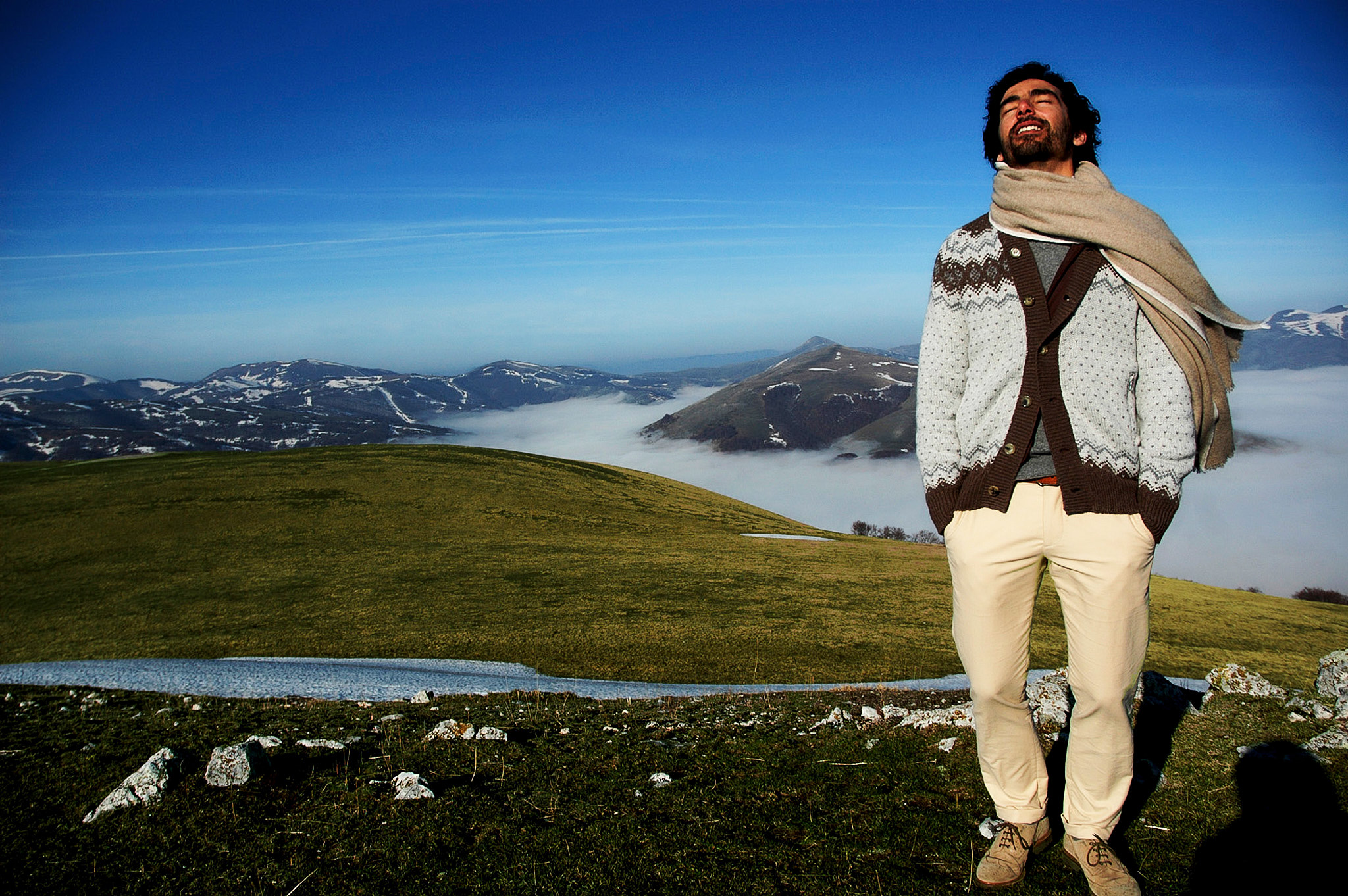 LE FOTOGRAFIE QUADRATE VOGLIONO DESCRIVERE UN AMBIENTE URBANO ARTIFICIALMENTE COMPLESSO ED IN QUESTO CASO RACCONTANO LA REALTÀ DI MILANO.DALLA PERIFERIA DI MONZA TRA I NAVIGLI FINO ALLE COLONNE DI SAN LORENZO SI COSTRUISCE UNA REALTÀ FATTA DI PERSONE ED EDIFICI IN FORTE RELAZIONE FRA DI LORO.
L'UOMO COSTRUISCE EDIFICI PER POTERCI ABITARE E VIVERE, GLI EDIFICI UNA VOLTA COSTRUITI ENTRANO NELLO SGUARDO DELL'UOMO CHE LI HA PENSATI DONANDOGLI NUOVI SCHEMI, LIBERTÀ DI ORNARE E NUOVE POSSIBILITÀ DI RELAZIONE CON QUEL COMPLESSO INSIEME DI PERSONE LIBERAMENTE PENSANTI E PROFONDAMENTE DIVERSE CHE COMPONGONO LA REALTÀ CITTADINA DI UNA MEGALOPOLI.
LA PERSONA CHE VIVE LA CITTÀ PASSA DA UN MOMENTO DI STUPORE ED EUFORIA NEL VEDERE LE INFINITE POTENZIALITÀ UMANE AD UN MOMENTO DI SCONFORTO E ALIENAZIONE VEDENDO QUANTO CIÒ CHE LUI STESSO HA CREATO SIA ENORMEMENTE PIÙ GRANDE DI LUI. LE LIBERE FACCIATE SI RIEMPIONO DI SLOGAN POLITICI, PUBBLICITARI, DI DONNE E DI UOMINI CHE RACCONTANO STORIE E PENSIERI.
ECCO PERCHÈ IL TAGLIO FOTOGRAFICO ASSORBENDO QUESTA PERFEZIONE COMUNICATIVA DIVENTA QUADRATO ED EQUILATERO, NON C'È INFINITO, NON C'È PUNTO DI FUGA, C'È SOLO CIÒ CHE È E CIÒ CHE COMUNICA, C'È IL LOGICO PERCORSO DI UNA LIBERA IDEA.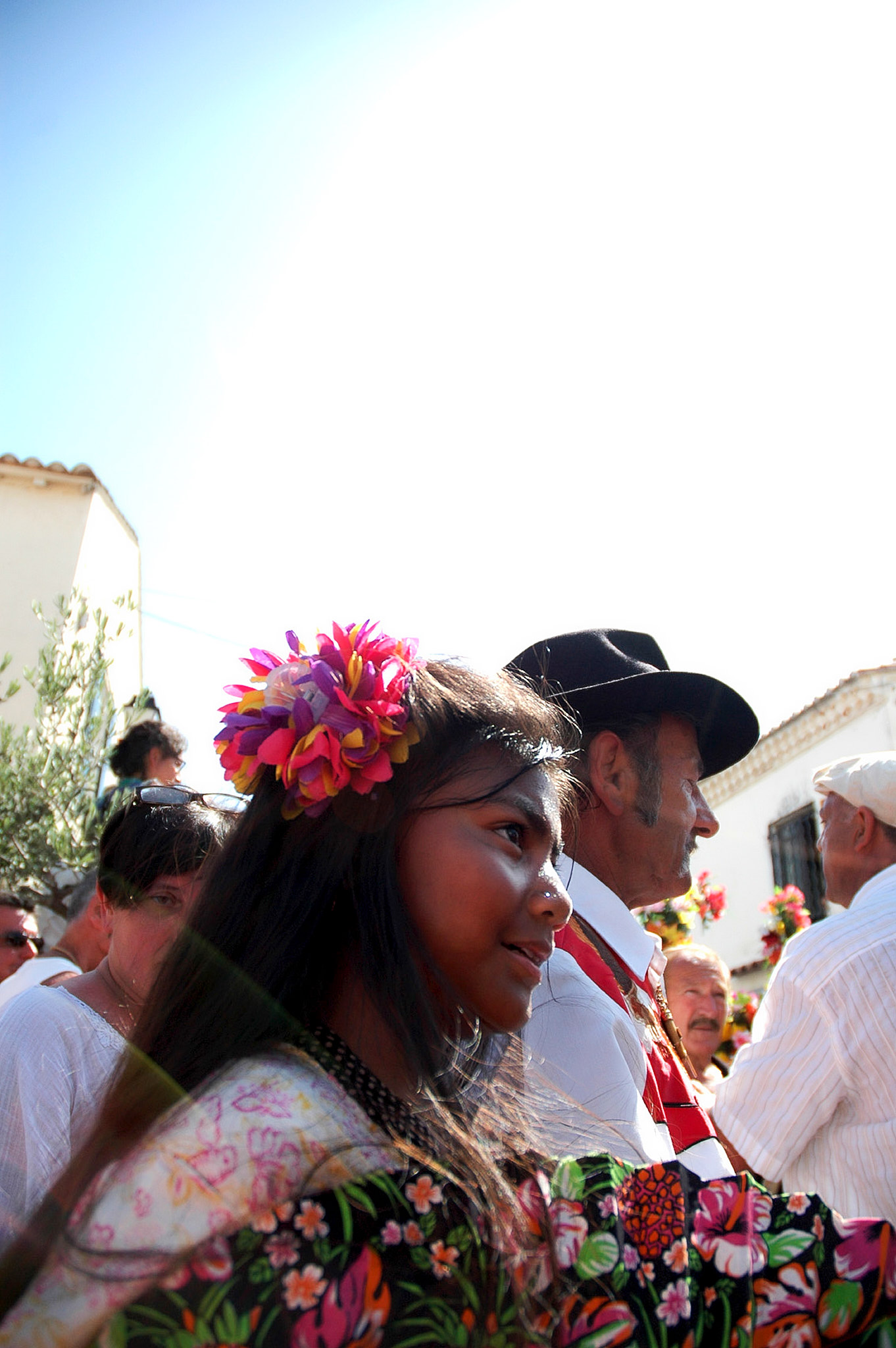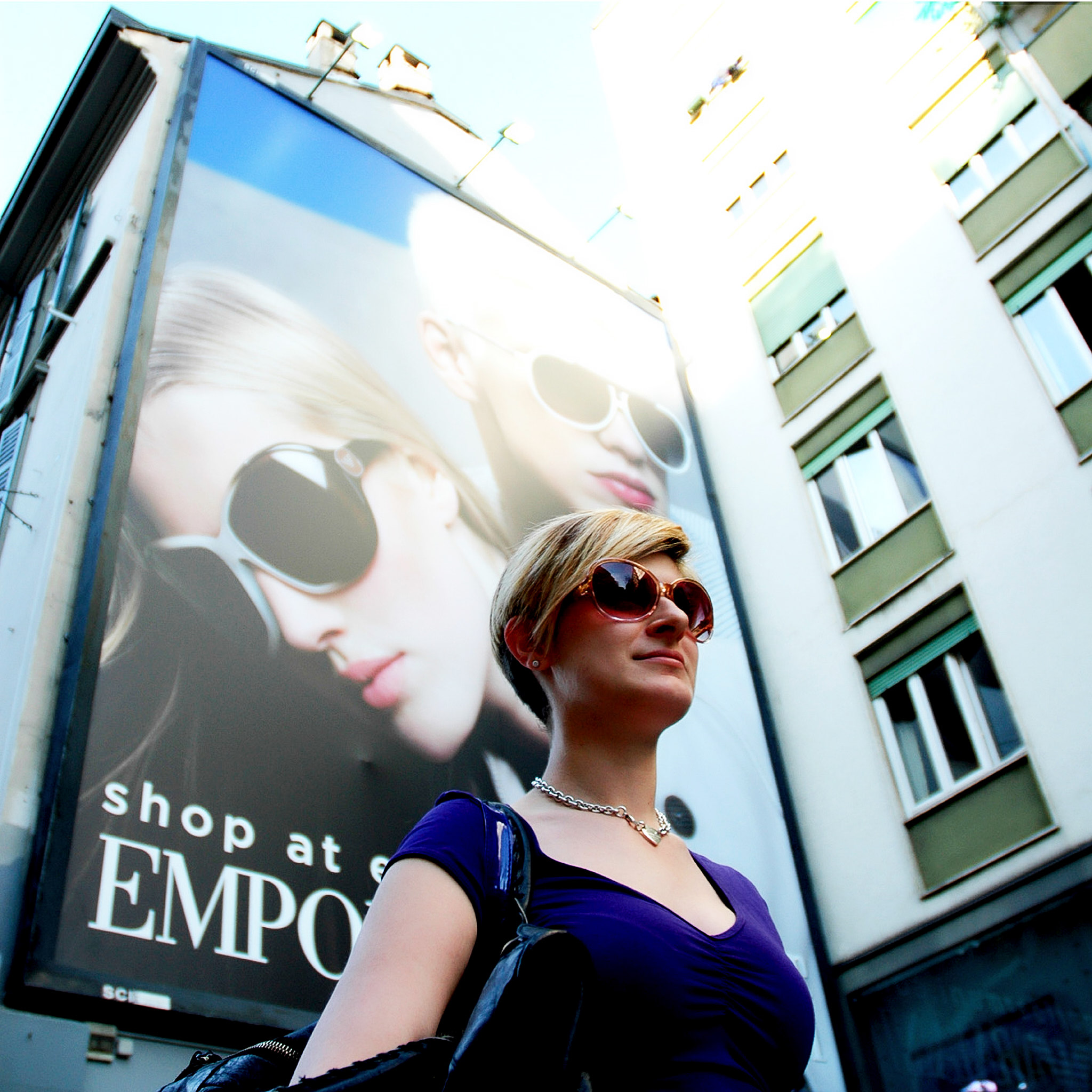 LE FOTO RETTANGOLARI, SCATTATE A SAINT MARIE DE LA MER, RACCONTANO UN MOMENTO DI COMUNIONE E RITROVO DELLA CULTURA GITANA CHE SI TIENE OGNI ANNO NELLA CAMARGUE FRANCESE.LA CULTURA GITANA HA ORIGINI MOLTO ANTICHE E PROFONDAMENTE RADICATE DELLA CIVILTÀ MONDIALE, INFATTI LA LORO RELIGIONE È UNA COMPLESSA UNIONE DI ANIMISMO, ISLAMISMO, CRISTIANESIMO E BUDDISMO. NELLA CULTURA GITANA C'È MOLTO DI QUEL CONCETTO DI "MELTING-POT" A CUI SI STA ISPIRANDO LA CULTURA MONDIALE NELLA COESISTENZA DI RAZZE ED ETNIE DIVERSE IN UN UNICO POSTO. RISAPUTAMENTE I GITANI SONO NOMADI, LA LORO NAZIONE È IL MONDO E LA LORO LEGGE UN INSIEME DI PATRIARCATO E MORALE SOGGETTIVA CHE RISPETTA L'INTELLIGENZA INTESA COME FURBIZIA, LA SAGGEZZA, LA CAPACITÀ PRATICA, LA MISTICA ED IN GENERALE LA LIBERTÀ INDIVIDUALE.
PROPRIO LA LIBERTÀ È IL CONCETTO CHIAVE CHE RELAZIONA PER I GITANI LA VITA AD UN VIAGGIO, LA CASA AL MONDO, L'ANIMA AD UN CREDO E L'UOMO AL SUO AMBIENTE ORIGINARIO CHE È LA NATURA.ECCO PERCHÈ IL TAGLIO FOTOGRAFICO NE VIENE INFLUENZATO E RESTA RETTANGOLARE, PER LASCIARE IL RESPIRO AGLI ORIZZONTI, PER DARE SPAZIO ALLA NATURA ED AL MONDO CHE CIRCONDA OGNI UOMO IN CONTATTO CON IL MISTERO ACCECANTE DI NOI ESSERI VIVENTI E DEL NOSTRO PIANETA TERRA.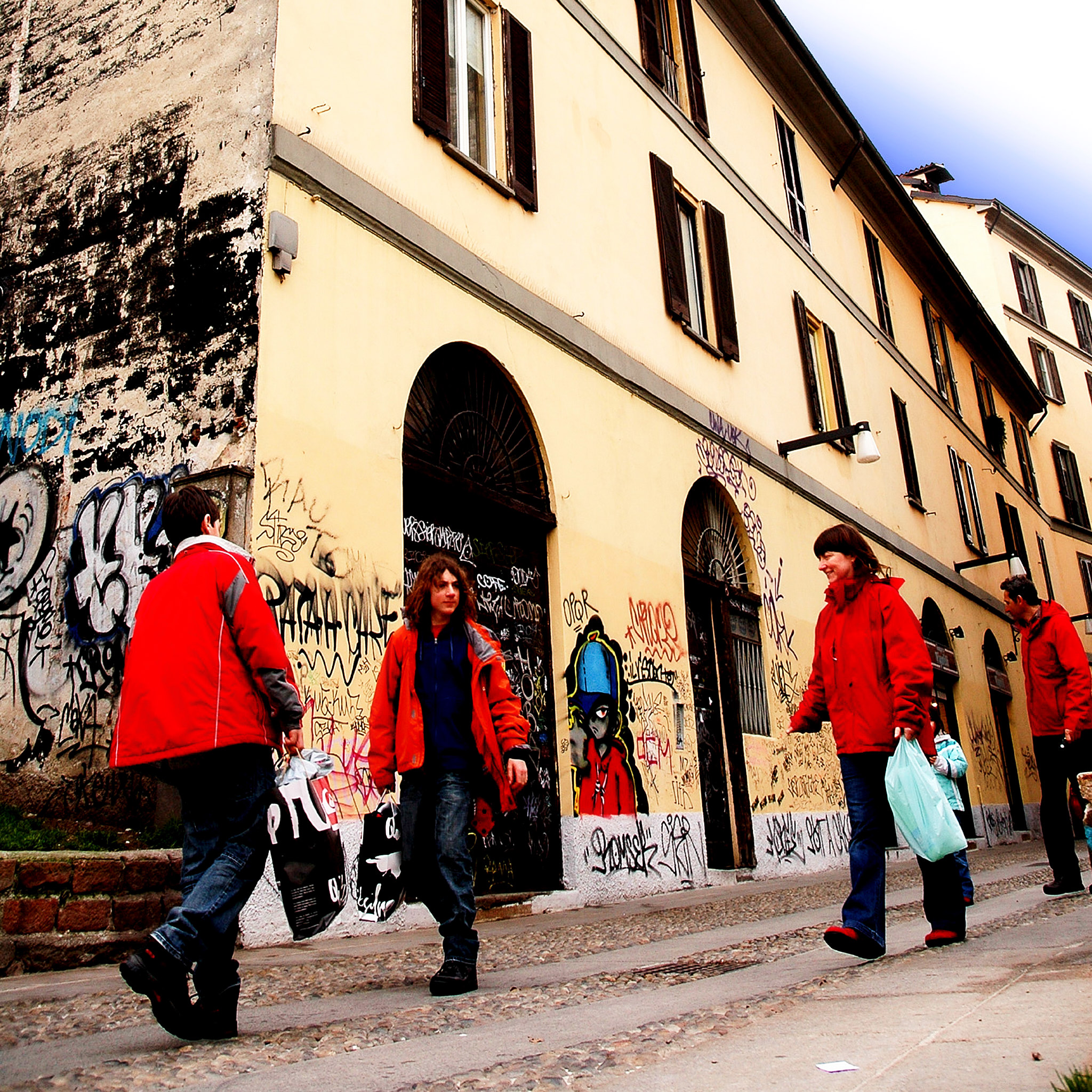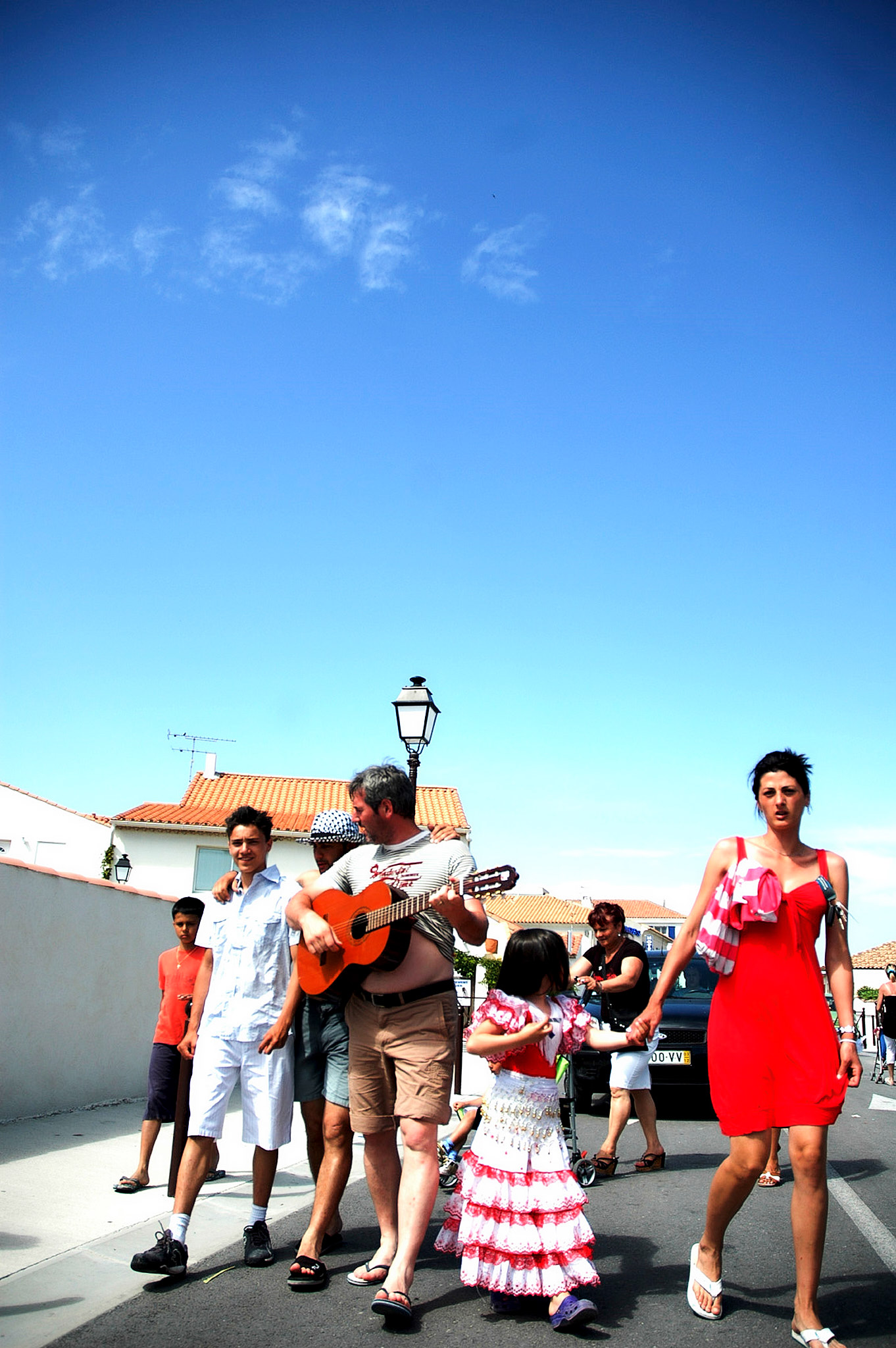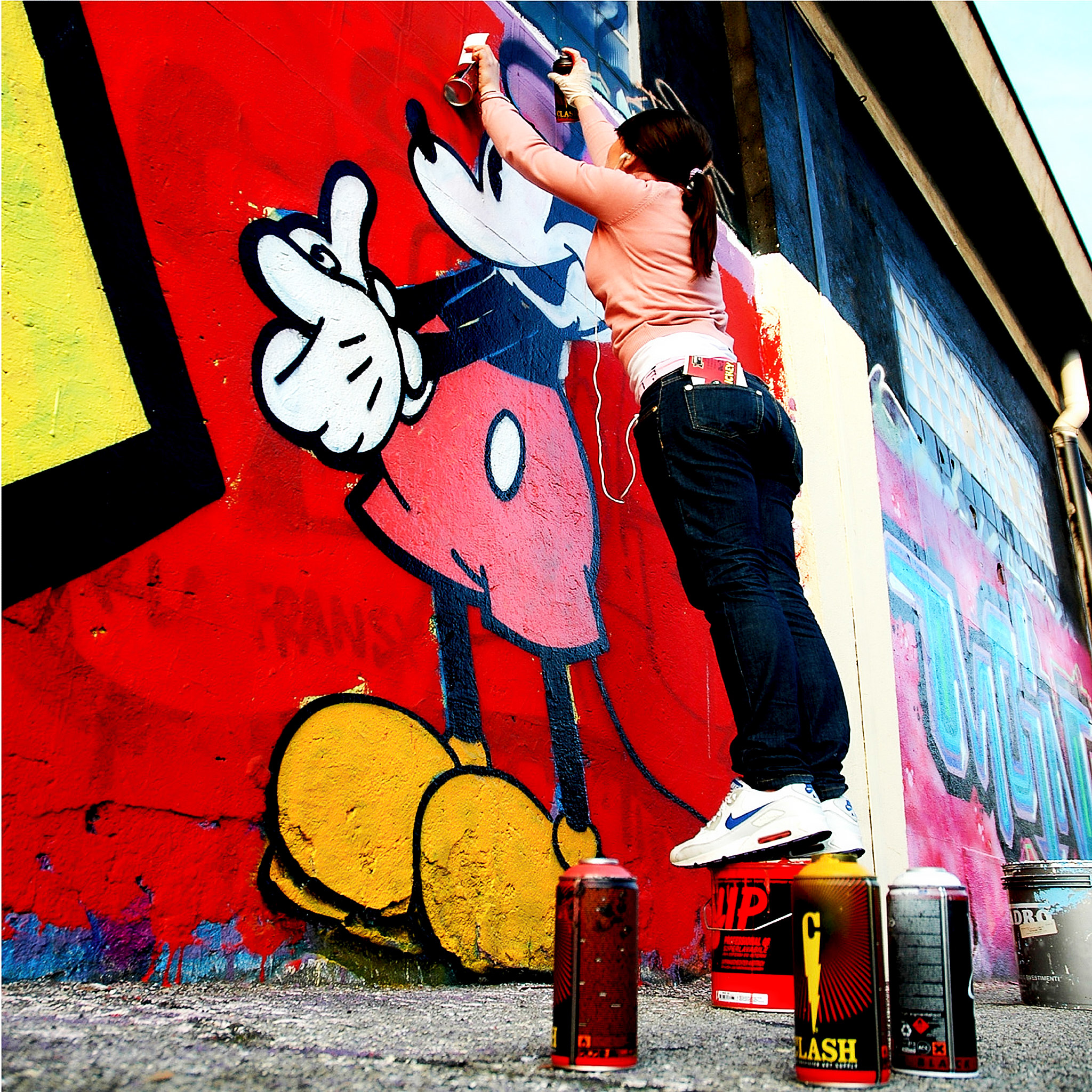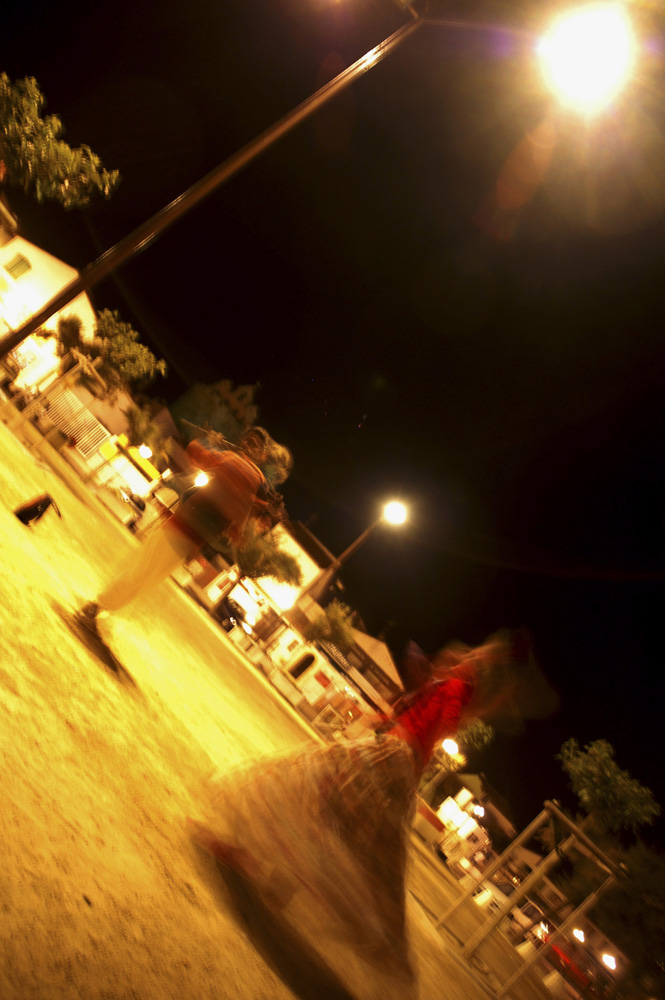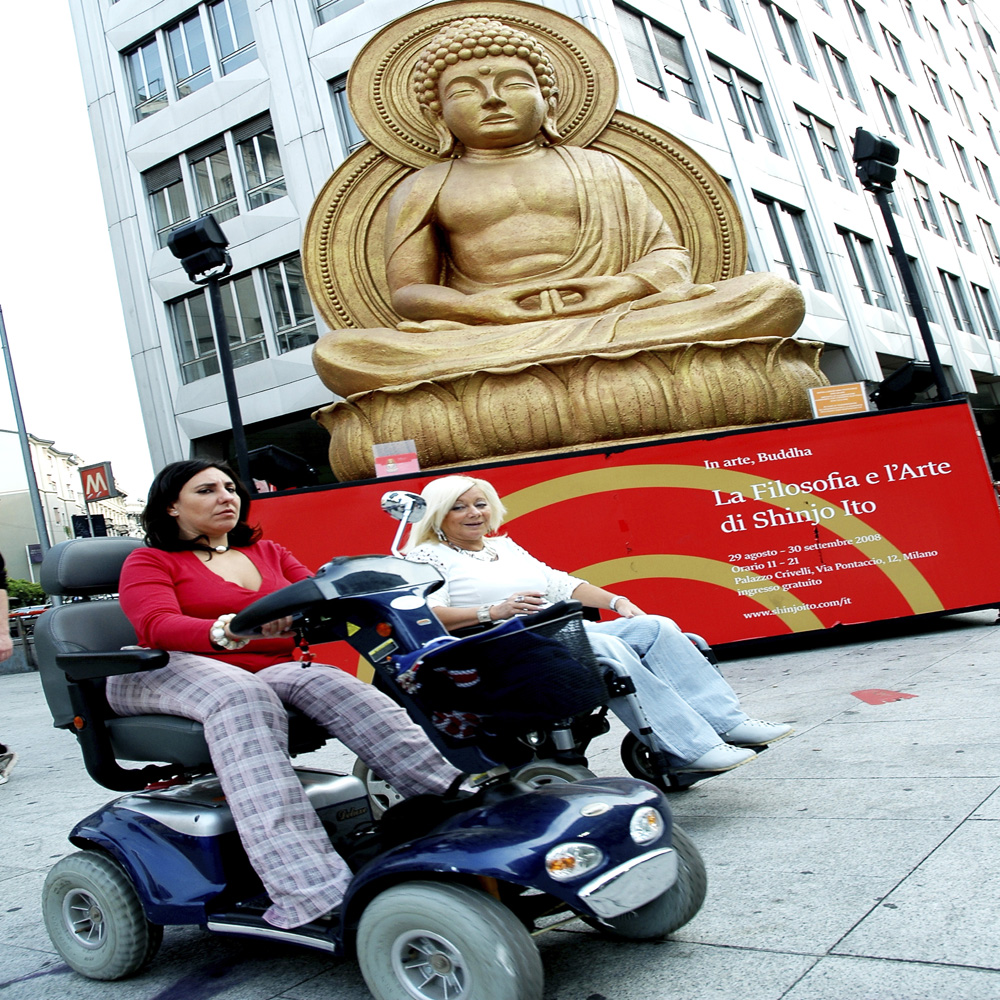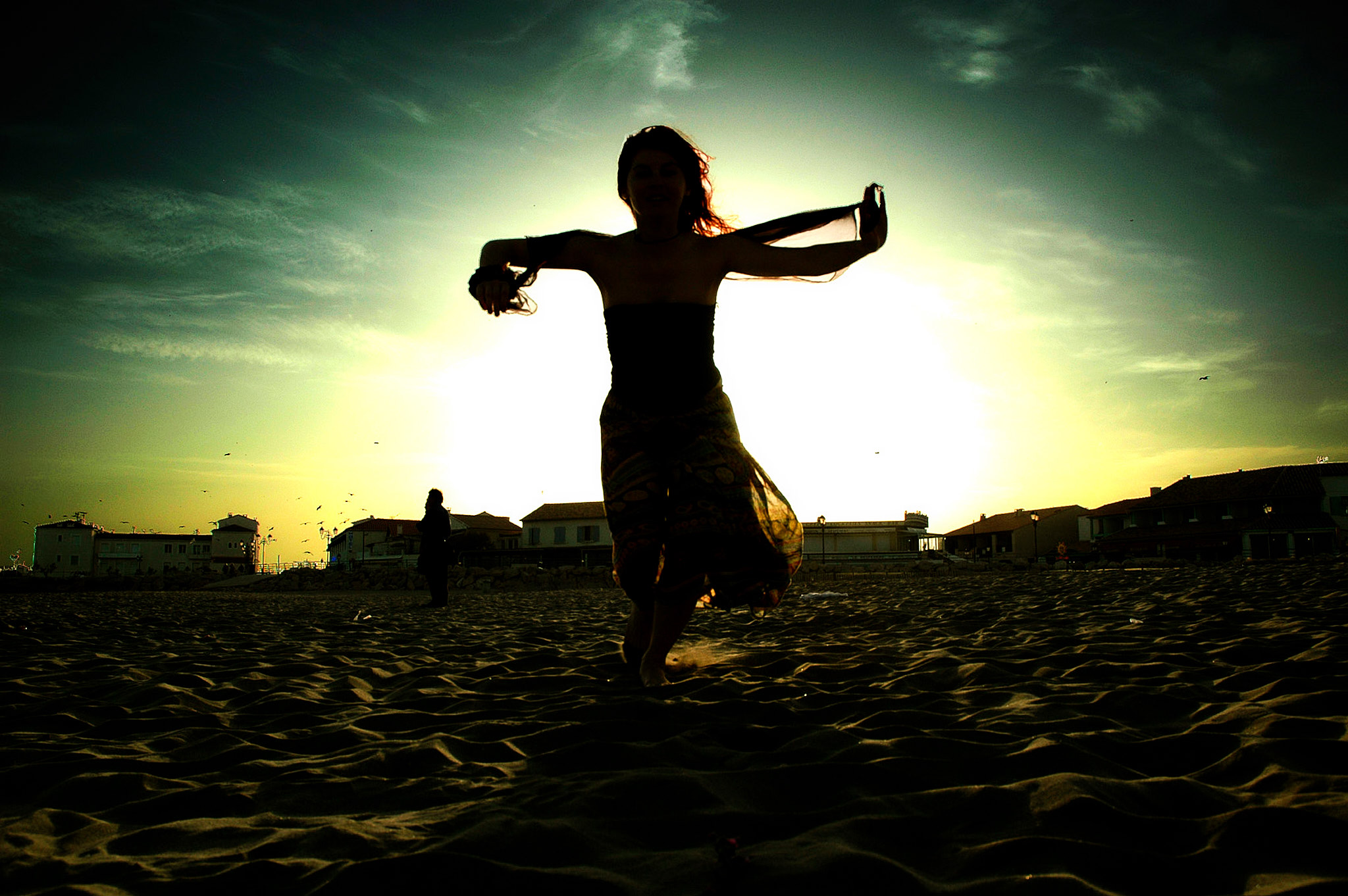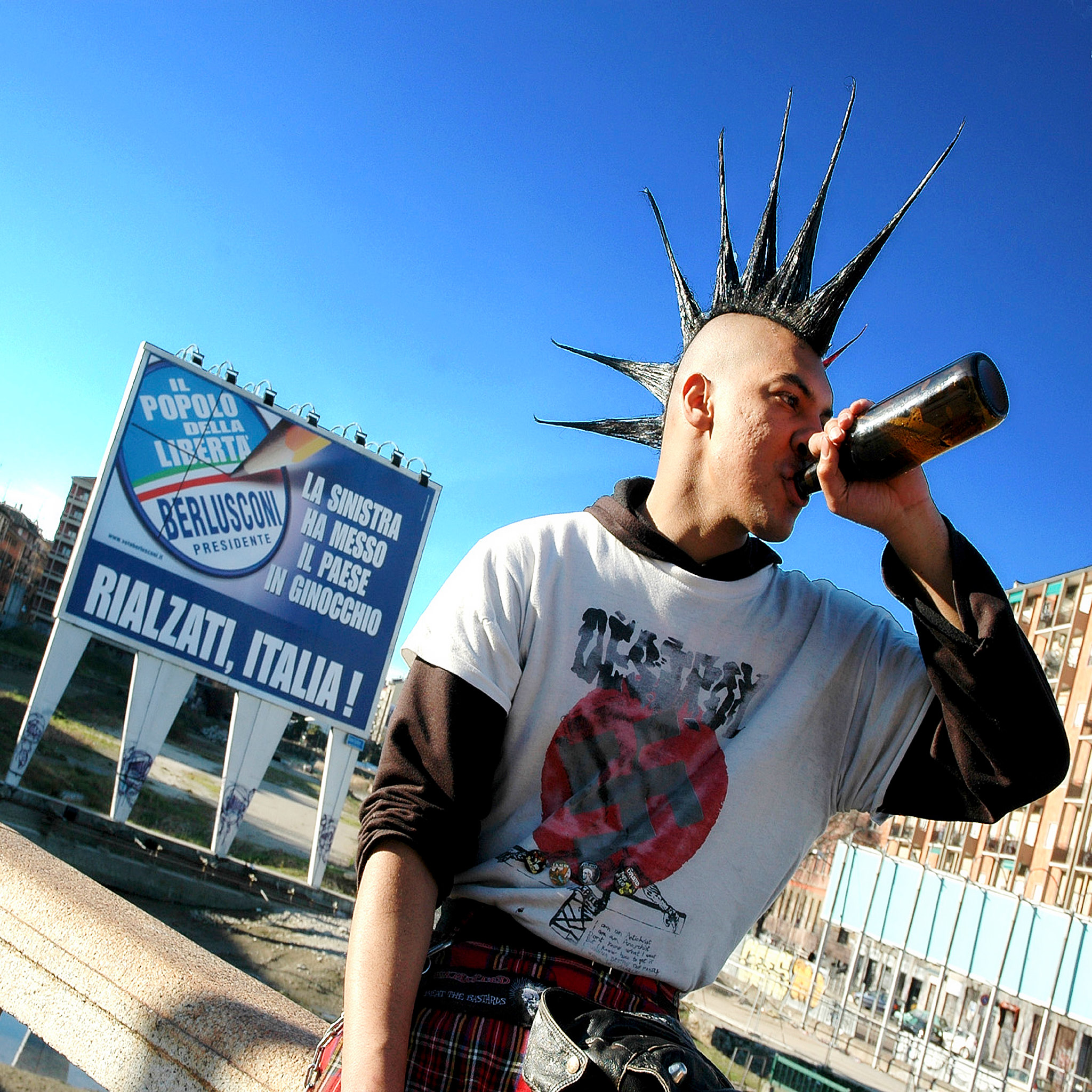 THIS EXHIBITION IS COMPOSED OF TWO POINTS OF VIEWS AND TWO SUBJECTS WHO PLAY WITH THEM IN CONTINUOUS RELATIONSHIPS OF ANALOGY OR DIFFERENCE. IN FACT IF ON THE ONE SIDE THE CONTINUOUS RELATIONS BETWEEN URBAN AND EXTRA-URBAN ENVIRONMENTS MEET AND COLLAPSE IN A PARALLELISM BETWEEN WAYS OF LIVING AND WAYS OF BEING, ON THE OTHER THE SAME PATH IS FACED BY THOSE WHO LIVE THEM AND THAT IS PEOPLE.
THE MYSTERY, WHICH SHOWS NATURE IN ITS MANIFESTING ITSELF, IS PERFECTLY HAPPENED BY THE MAN WHO LIVES IN IT AND FEEDS ON IMPERCEPTIBLE, ILLOGICAL AND ALMOST MYSTICAL SENSATIONS. ON THE OTHER GEOMETRY, WHICH MAKES UP THE APPEARANCE AND SUBSTANCE OF CITIES, LAYS ITS FOUNDATION IN HUMAN LOGIC THAT SEEMS TO INTUIT AND RATIONALIZE THE VERY PRINCIPLE OF LIFE.
IN BOTH "THE MAN WHO SEARCHES", AS IT HAS ALWAYS BEEN, ANSWERS INHERENT QUESTIONS IN HIS NATURE, TO UNDERSTAND HIMSELF IN ORDER TO DISCOVER AND FEEL FREE BOTH MENTALLY AND PHYSICALLY.
HUMAN AND NATURALIZED LANDSCAPES, THROUGH COLOR PHOTOGRAPHS, WOULD LIKE TO PROPOSE CUTS OF COMMON LIFE IN WHICH THESE THREE SUBJECTS RELATE, GIVING A PARTIAL BUT ALWAYS INTERESTING VISION OF FREEDOM.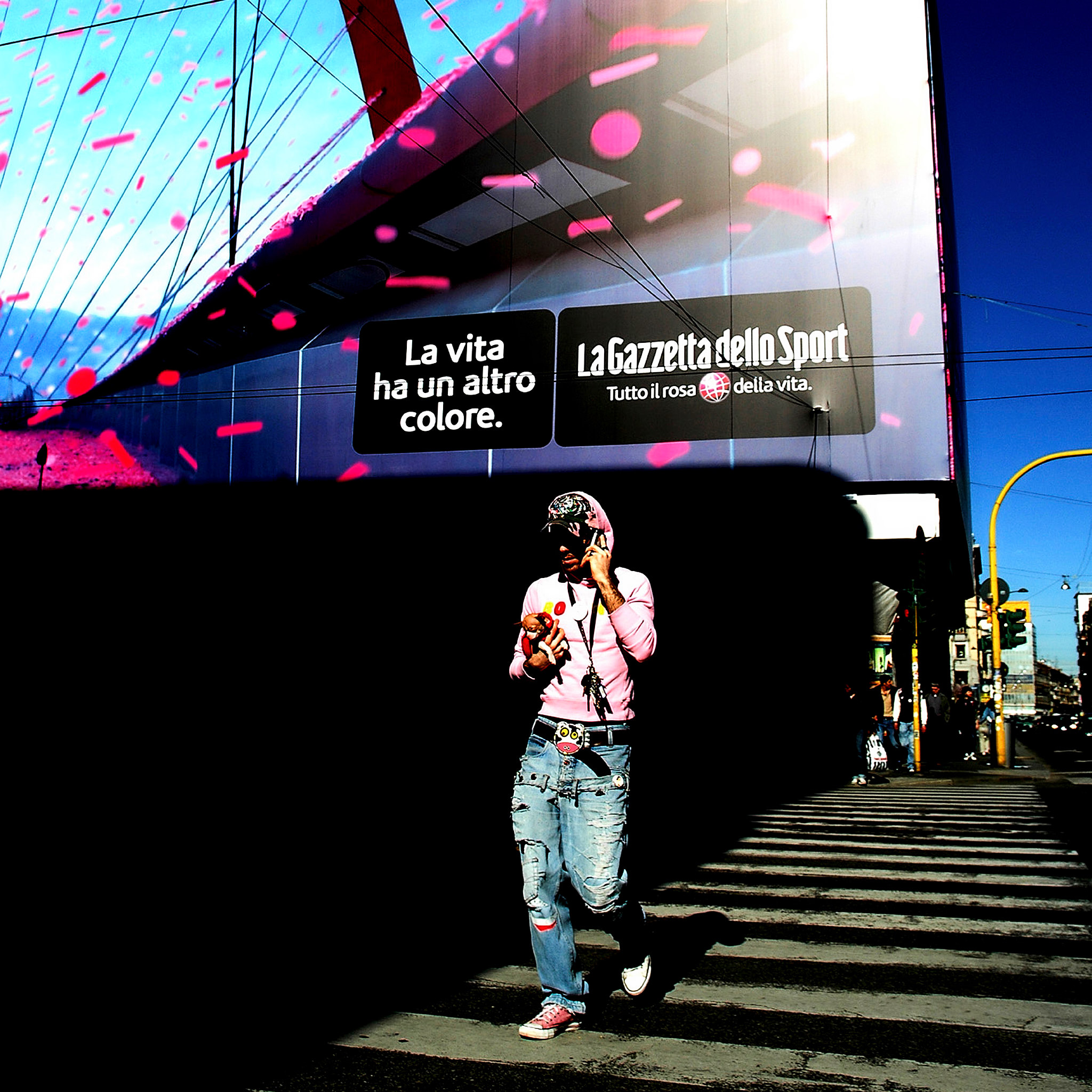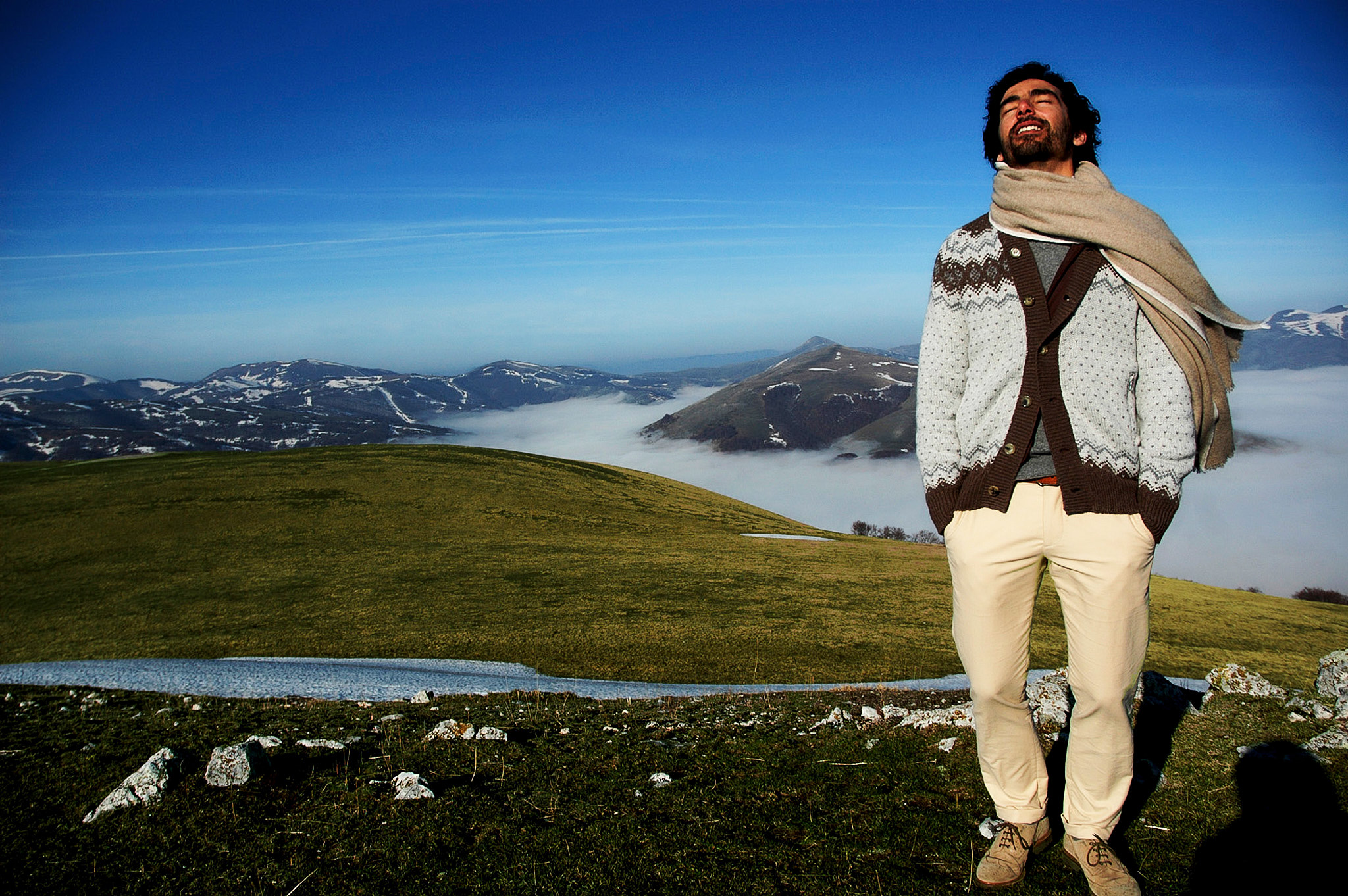 THE SQUARE PHOTOGRAPHS ARE INTENDED TO DESCRIBE AN ARTIFICIALLY COMPLEX URBAN ENVIRONMENT AND IN THIS CASE THEY TELL THE REALITY OF MILAN. FROM THE OUTSKIRTS OF MONZA BETWEEN THE NAVIGLI TO THE COLUMNS OF SAN LORENZO, A REALITY MADE IN FORS OF LORENZO IS BUILT IN PERS FRORENZO.
MAN BUILDS BUILDINGS TO BE ABLE TO LIVE AND LIVE IN, THE BUILDINGS ONCE BUILT ENTER THE LOOK OF THE MAN WHO HAS THOUGHT THEM BY GIVING HIM NEW SCHEMES, FREEDOM TO DECORATE AND NEW POSSIBILITIES OF RELATIONSHIP WITH THAT COMPLEX OF FREELY THINKING PEOPLE TOGETHER COMPOSE THE CITY REALITY OF A MEGALOPOLY.
THE PERSON WHO LIVES THE CITY GOES FROM A MOMENT OF AMAZING AND EOPHORY IN SEEING THE INFINITE HUMAN POTENTIALS TO A MOMENT OF DEFORT AND ALIENATION BY SEEING HOW MUCH WHAT HIM HIMSELF HAS CREATED IS HUGE GREATER THAN HIM. THE FREE FACADES ARE FILLED WITH POLITICAL SLOGANS, ADVERTISERS, WOMEN AND MEN WHO TELL STORIES AND THOUGHTS.
THIS IS WHY THE PHOTOGRAPHIC CUT BY ABSORBING THIS COMMUNICATIVE PERFECTION BECOMES SQUARE AND BALANCED, THERE IS NO INFINITY, THERE IS NO ESCAPE POINT, THERE IS ONLY WHAT IS AND WHAT COMMUNICATES, THERE IS THE LOGICAL PATH OF A FREE IDEA .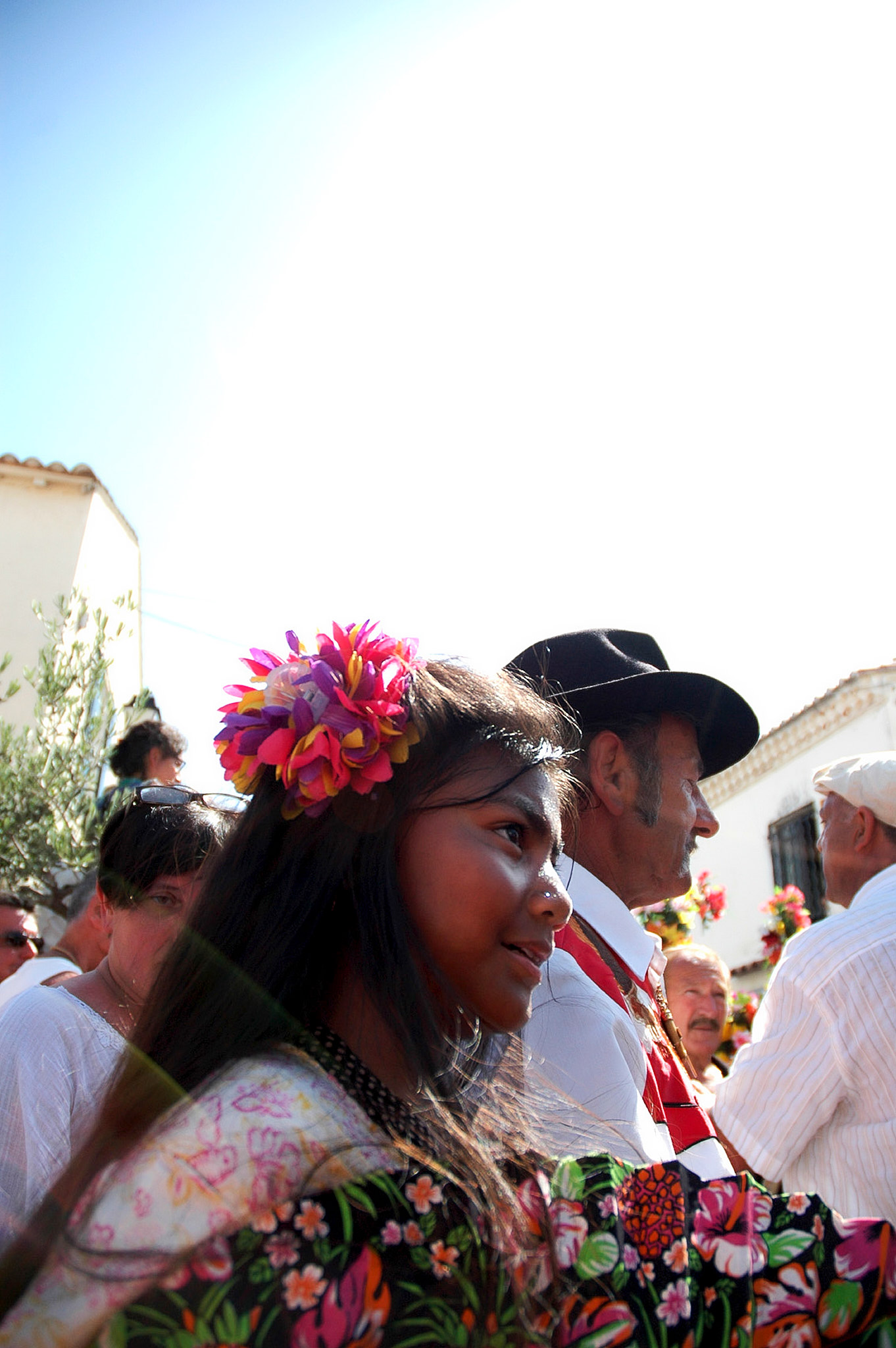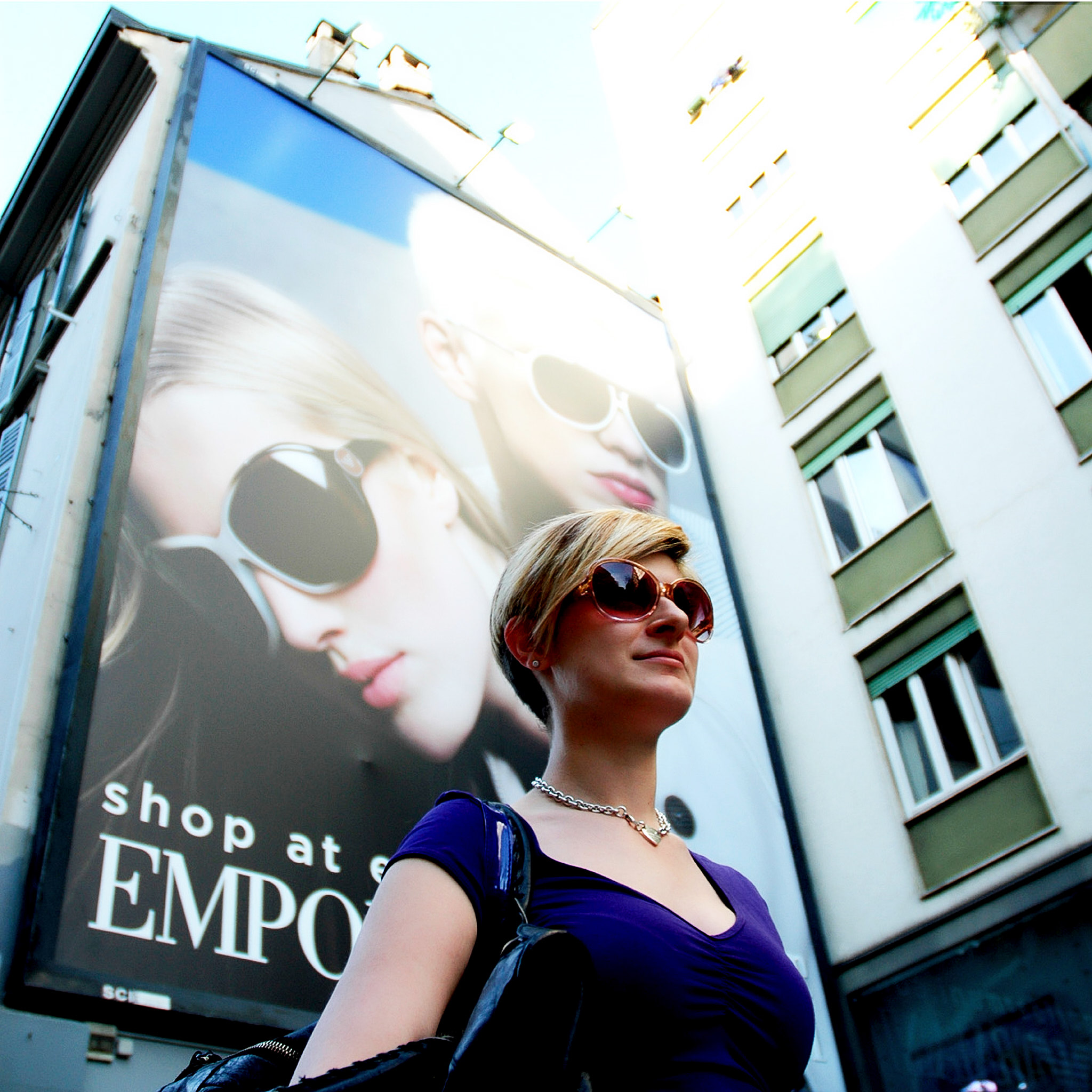 THE RECTANGULAR PHOTOS, TAKEN IN SAINT MARIE DE LA MER, TELL A MOMENT OF COMMUNION AND MEETING OF THE GYPSY CULTURE THAT IS HELD EVERY YEAR IN THE FRENCH CAMARGUE. A COMPLEX UNION OF ANIMISM, ISLAMISM, CHRISTIANITY AND BUDDHISM. IN THE GYPSY CULTURE THERE IS A LOT OF THAT CONCEPT OF "MELTING-POT" WHICH WORLD CULTURE IS INSPIRING IN THE COEXISTENCE OF DIFFERENT RACES AND ETHNIES IN ONE PLACE. GYPSY ARE KNOWNLY NOMADS, THEIR NATION IS THE WORLD AND THEIR LAW IS A SET OF PATRIARCHATE AND SUBJECTIVE MORALITY THAT RESPECTS INTELLIGENCE INTENDED AS FURBICE, WISDOM, PRACTICAL SKILLS, MYSTICS AND INDIVIDUAL FREEDOM IN GENERAL.
FREEDOM IS THE KEY CONCEPT THAT RELATIONS FOR THE GYPSY LIFE TO A TRIP, THE HOUSE TO THE WORLD, THE SOUL TO A BELIEVE AND MAN TO HIS ORIGINAL ENVIRONMENT THAT IS NATURE. THIS IS WHY THE PHOTOGRAPHIC CUT IS AFFECTED AND IT REMAINS RECTANGULAR, TO LEAVE THE BREATH OF THE HORIZONS, TO GIVE SPACE TO THE NATURE AND THE WORLD THAT SURROUNDS EVERY MAN IN CONTACT WITH THE BLINDING MYSTERY OF US LIVING BEINGS AND OUR PLANET EARTH.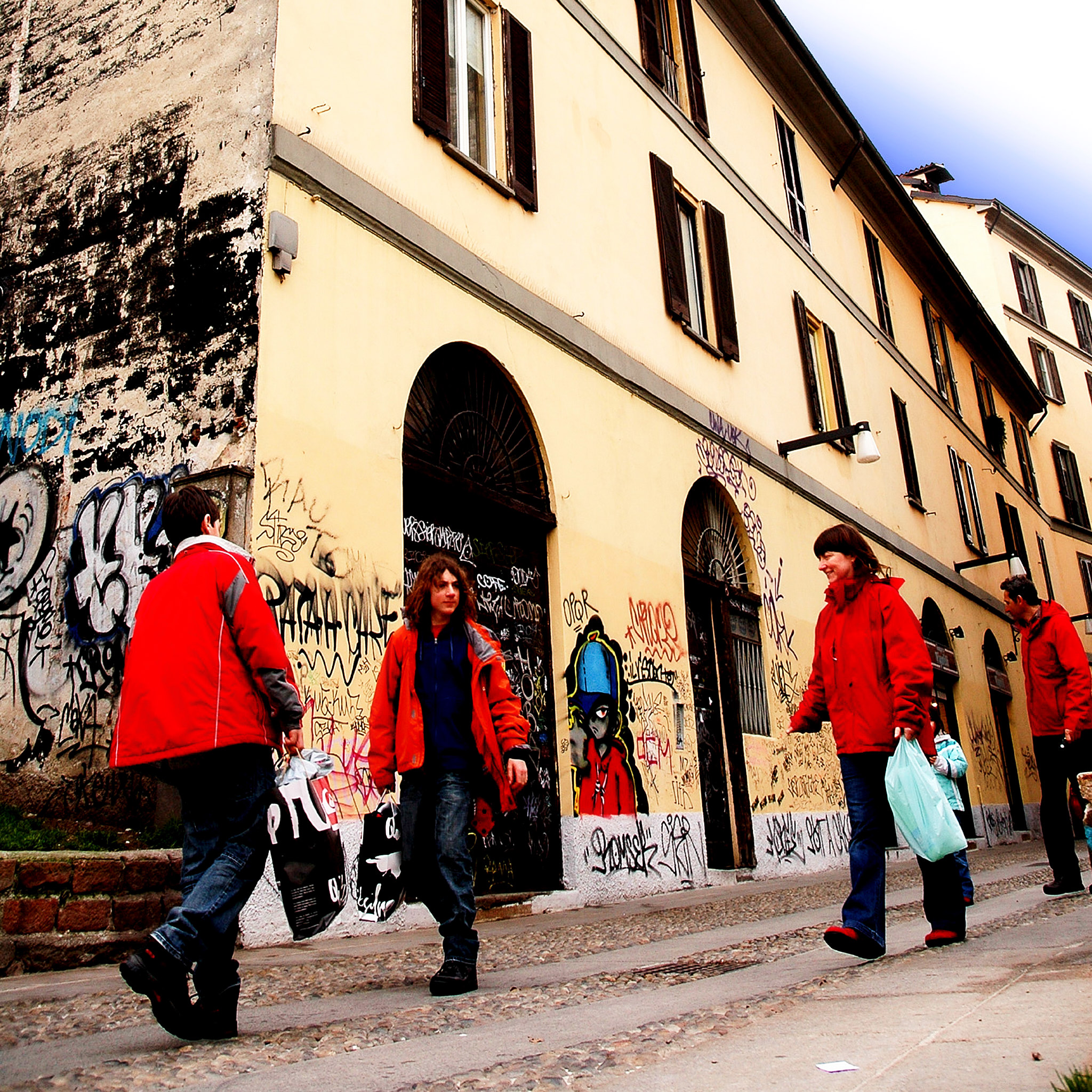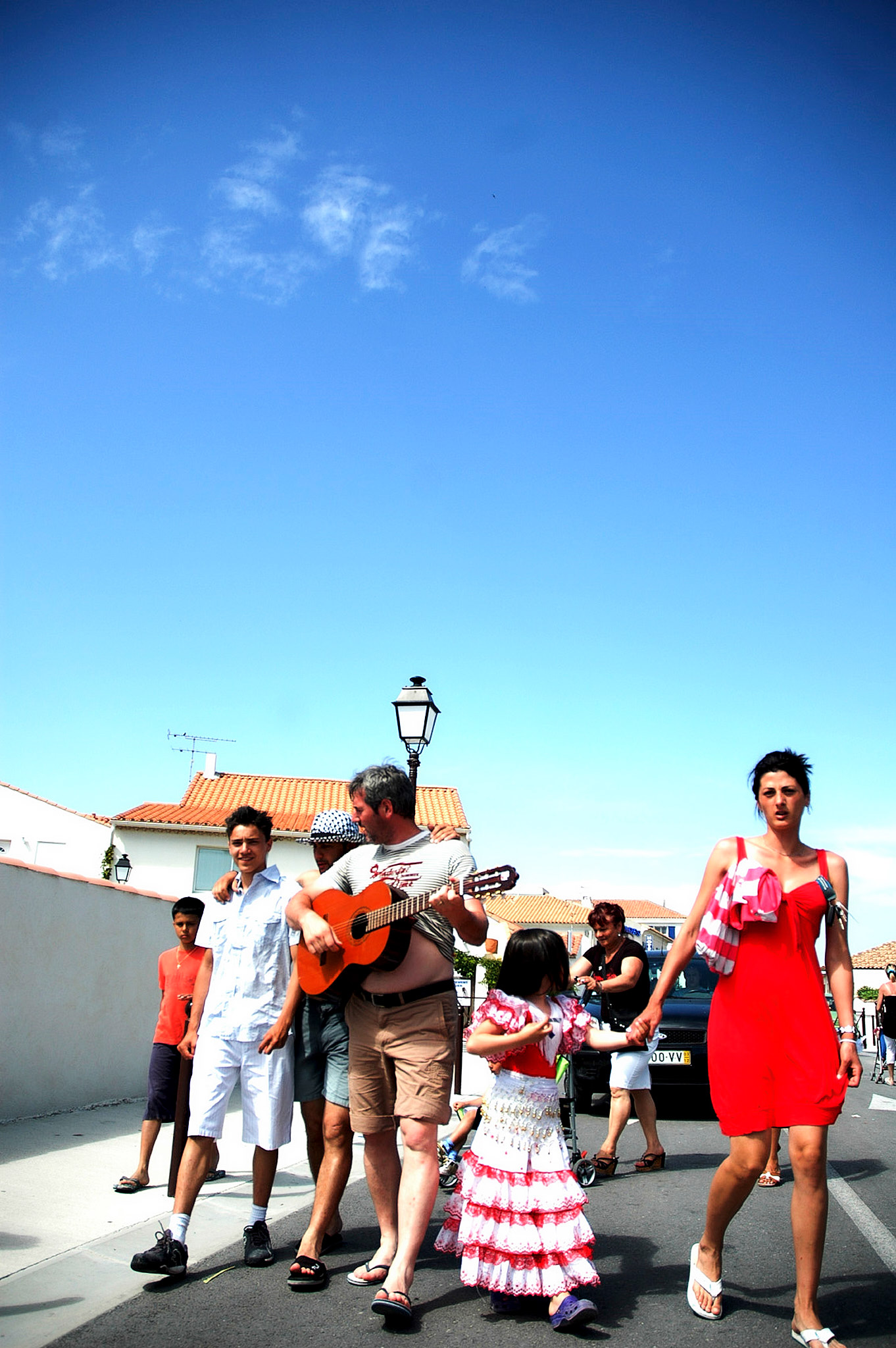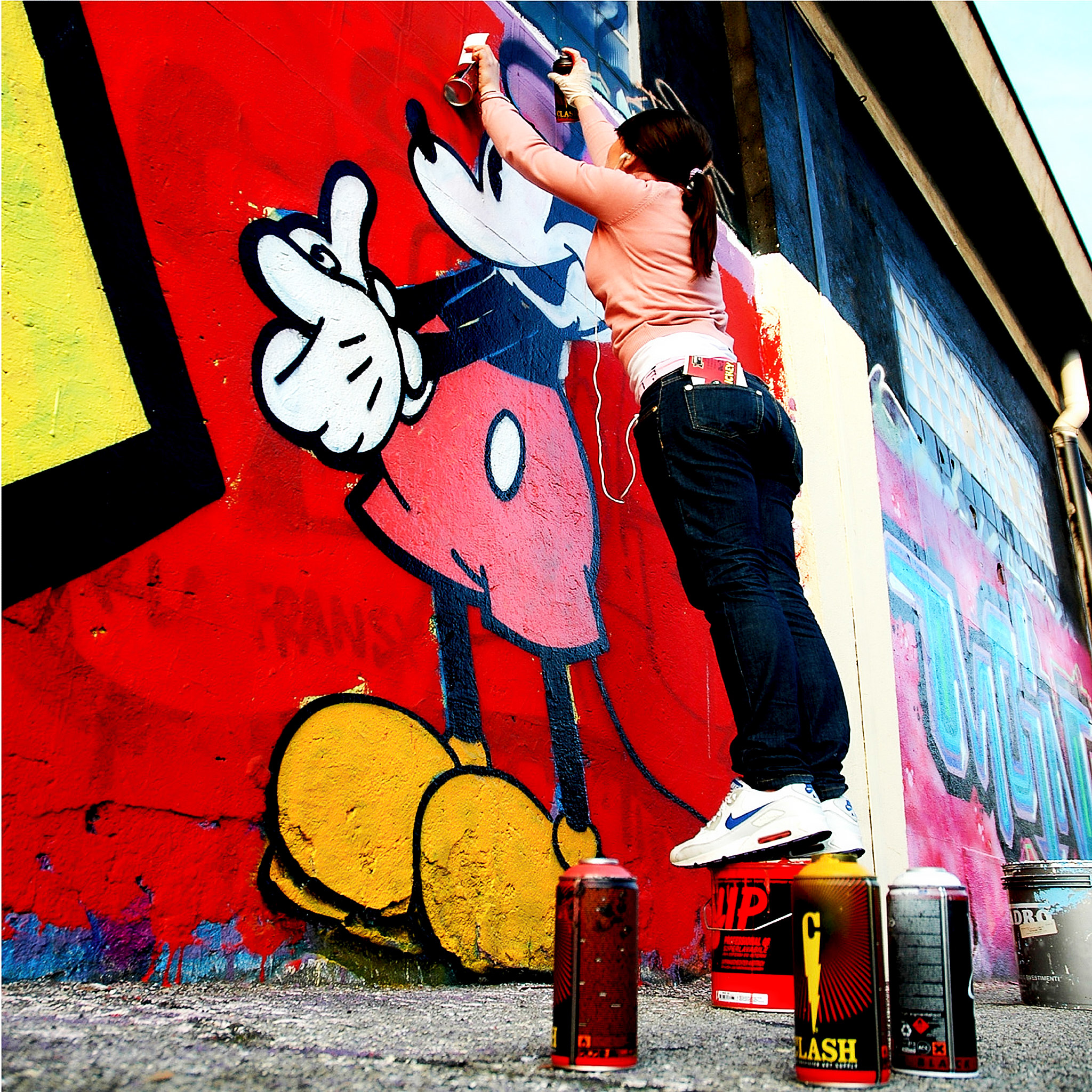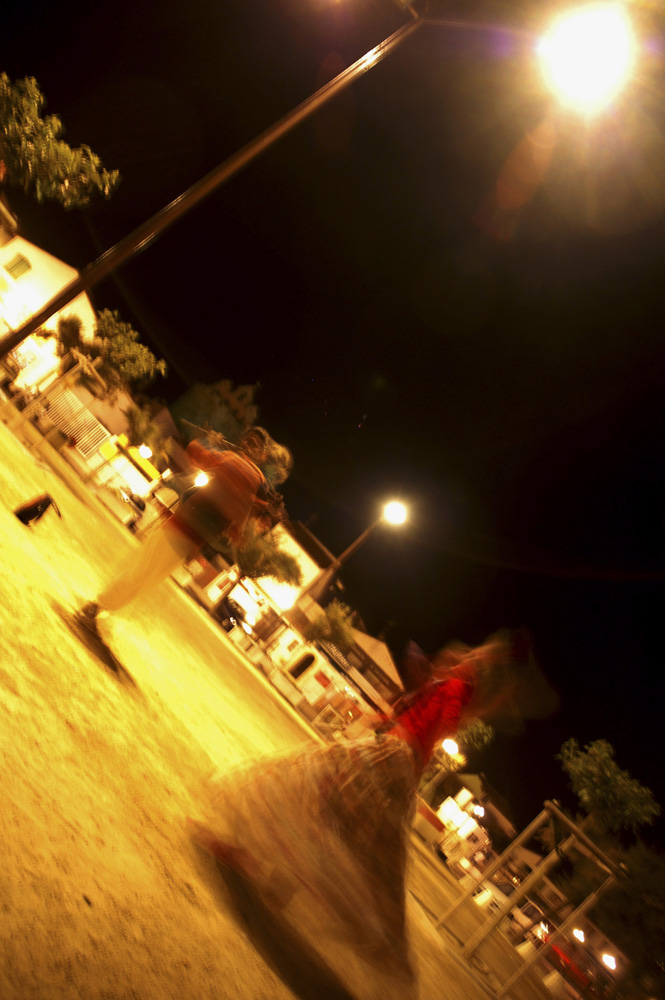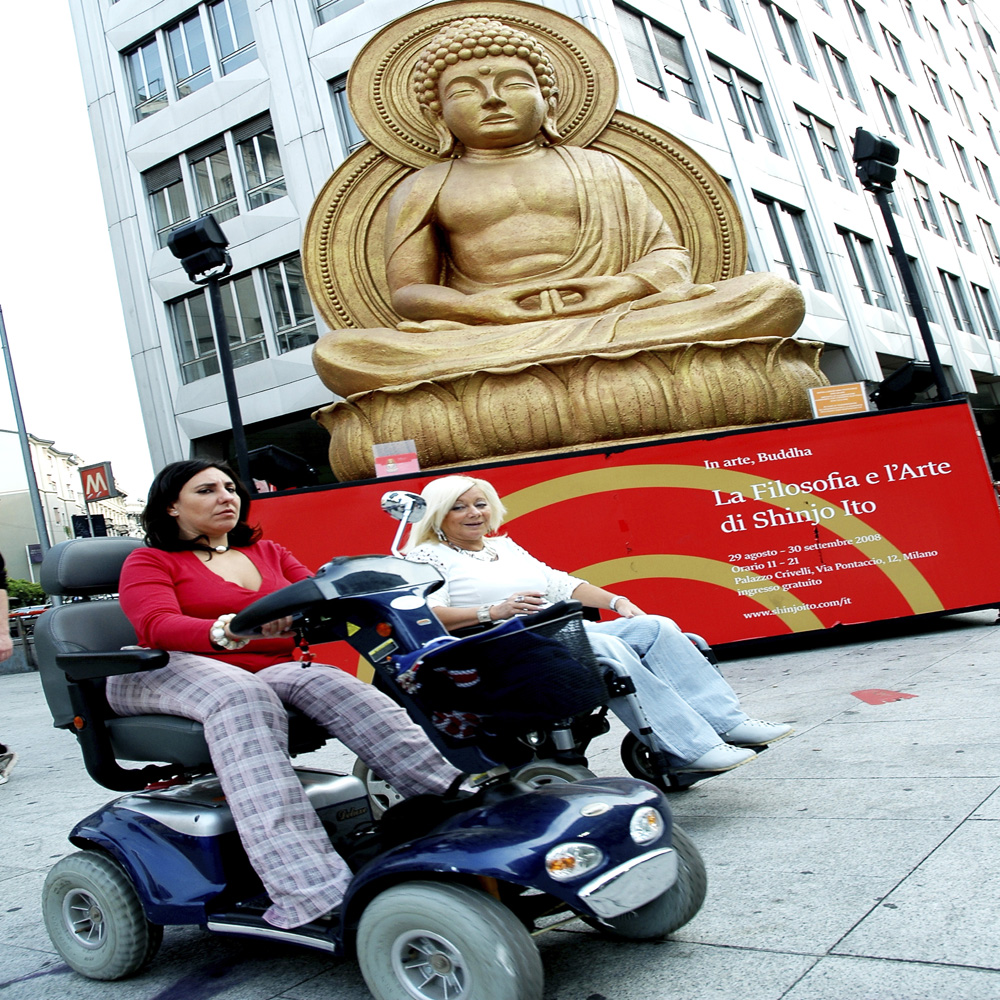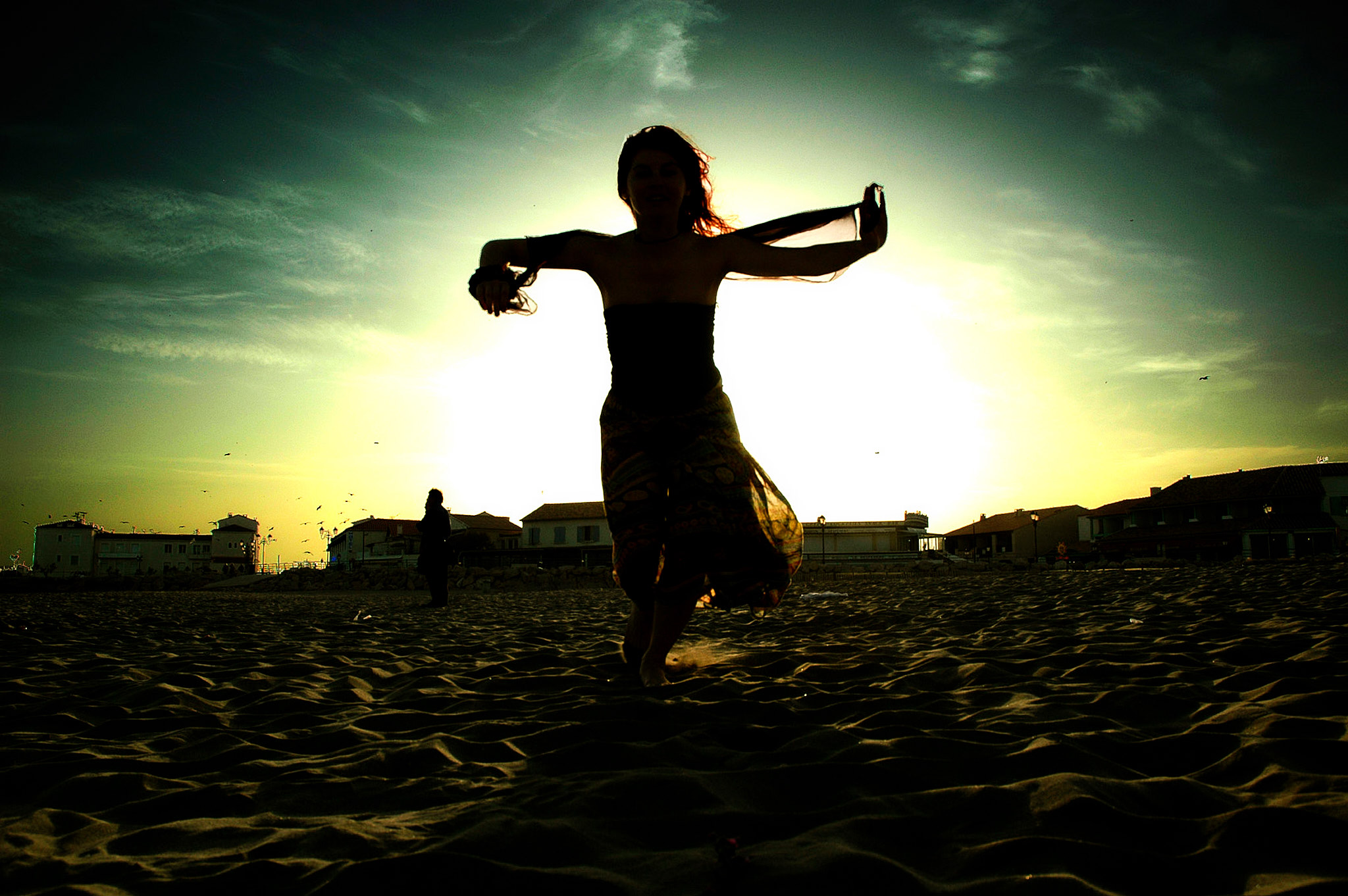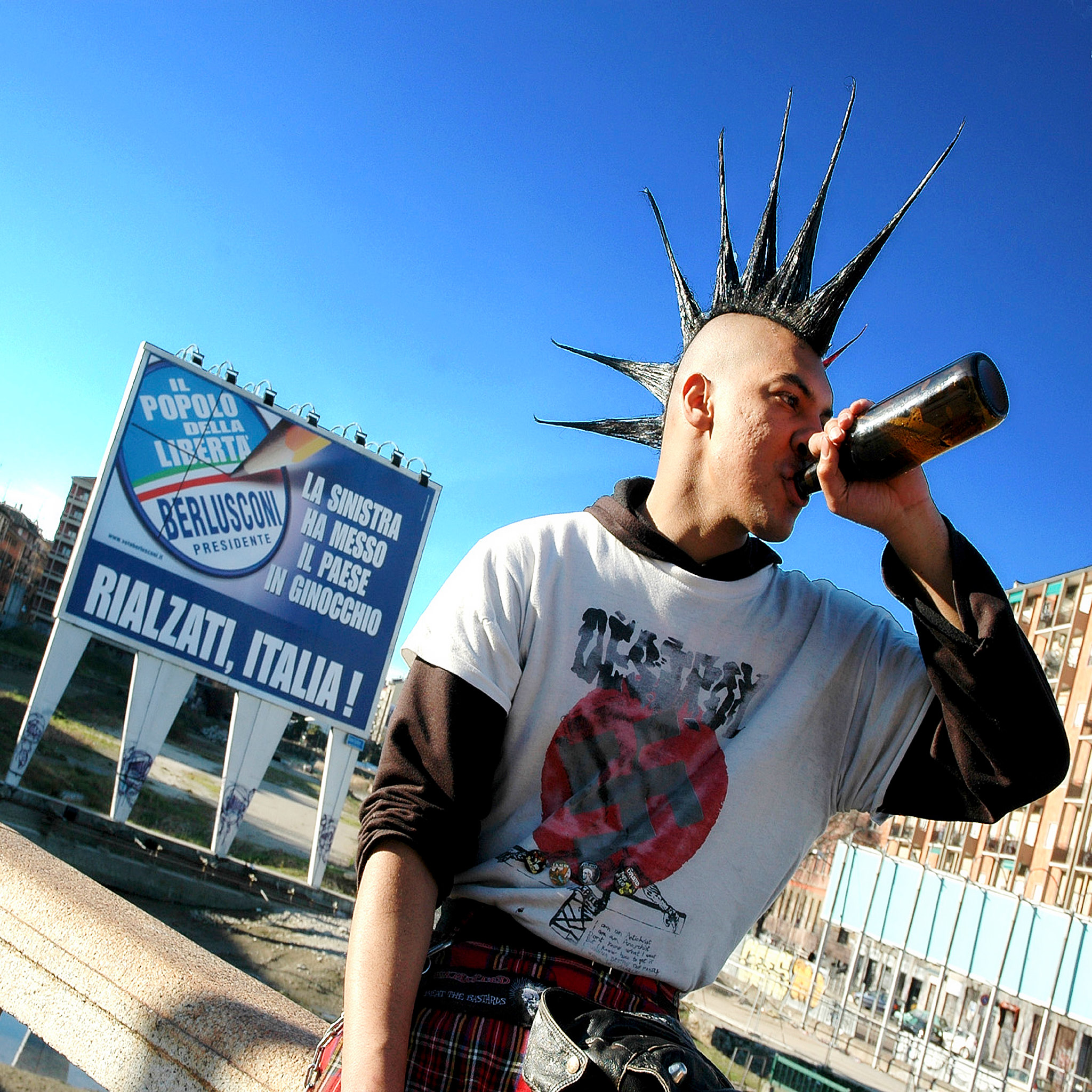 ESTA EXPOSICIÓN ESTÁ COMPUESTA POR DOS PUNTOS DE MIRA Y DOS SUJETOS QUE JUGAN CON ELLOS EN RELACIONES CONTINUAS DE ANALOGÍA O DIFERENCIA. EN EFECTO, SI POR UN LADO LAS RELACIONES CONTINUAS ENTRE ENTORNOS URBANOS Y EXTRAURBANOS SE ENCUENTRAN Y COLAPSAN EN UN PARALELISMO ENTRE MODOS DE VIVIR Y FORMAS DE SER, POR EL OTRO CAMINO SON LOS QUE LOS VIVEN Y SON LAS PERSONAS.
EL MISTERIO, QUE MUESTRA LA NATURALEZA EN SU MANIFESTACIÓN, ES PERFECTAMENTE SUCEDIDO POR EL HOMBRE QUE EN ELLA VIVE Y SE ALIMENTA DE IMPERCEPTIBLES, ILÓGICAS Y CASI MÍSTICAS SENSACIONES. POR OTRO LA GEOMETRÍA, QUE CONSTITUYE LA APARIENCIA Y LA SUSTANCIA DE LAS CIUDADES, SE FUNDA EN LA LÓGICA HUMANA QUE PARECE INTUIR Y RACIONALIZAR EL PRINCIPIO MISMO DE LA VIDA.
EN TANTO "EL HOMBRE QUE BUSCA", COMO LO HA SIDO SIEMPRE, RESPONDE A PREGUNTAS INHERENTES A SU NATURALEZA, PARA COMPRENDERSE A SI MISMO PARA DESCUBRIR Y SENTIRSE LIBRE TANTO MENTALMENTE COMO FÍSICAMENTE.
PAISAJES HUMANOS Y NATURALIZADOS, A TRAVÉS DE FOTOGRAFÍAS EN COLOR, QUIEREN PROPONER CORTES DE VIDA COMÚN EN LOS QUE SE RELACIONAN ESTOS TRES SUJETOS, DANDO UNA VISIÓN PARCIAL PERO SIEMPRE INTERESANTE DE LA LIBERTAD.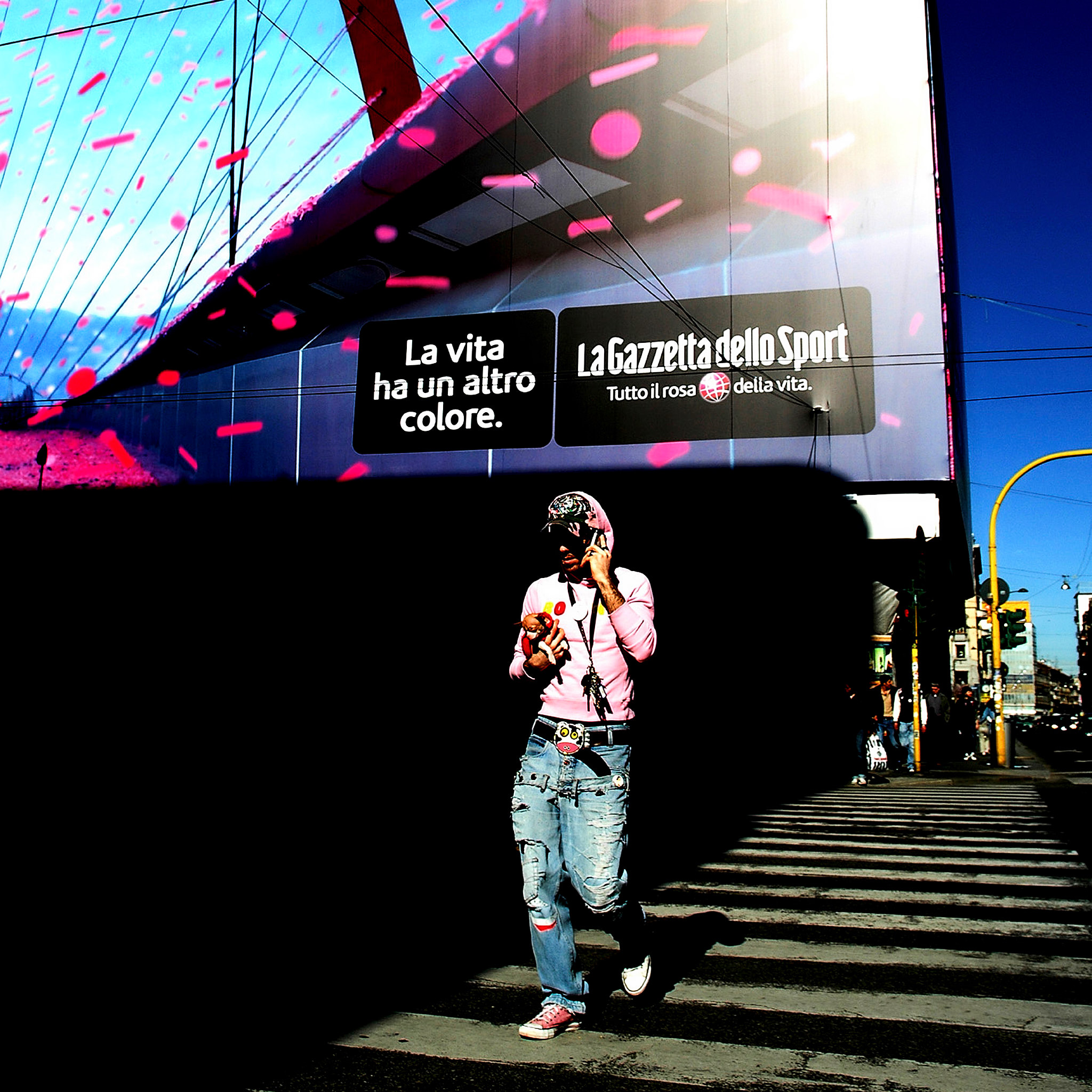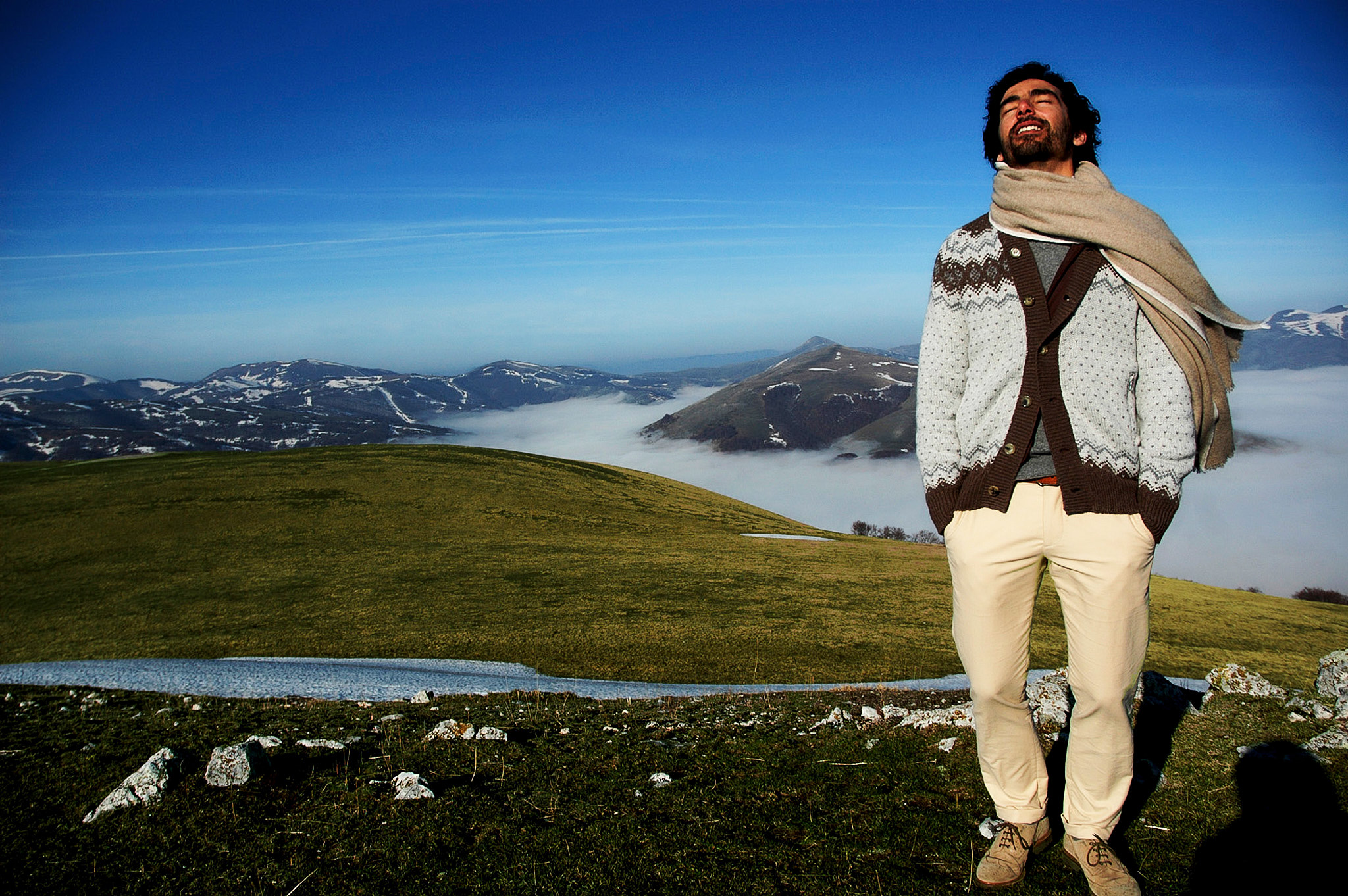 LAS FOTOGRAFÍAS CUADRADAS PRETENDEN DESCRIBIR UN ENTORNO URBANO ARTIFICIALMENTE COMPLEJO Y EN ESTE CASO CUENTAN LA REALIDAD DE MILÁN DESDE LAS AFUERA DE MONZA ENTRE EL NAVIGLI HASTA LAS COLUMNAS DE SAN LORENZO, UNA REALIDAD MADE IN FORS DE LORENZO SE CONSTRUYE EN PERS FRORENZO .
EL HOMBRE CONSTRUYE EDIFICIOS PARA PODER VIVIR Y VIVIR EN ELLOS, LOS EDIFICIOS UNA VEZ CONSTRUIDOS ENTRAN EN LA MIRADA DEL HOMBRE QUE LOS HA PENSADO DANDOLE NUEVOS ESQUEMAS, LIBERTAD PARA ADORNAR Y NUEVAS POSIBILIDADES DE RELACION CON ESE COMPLEJO DE LIBRES PENSAMIENTOS QUE JUNTO COMPONEN EL CIUDAD REALIDAD DE UN MEGALOPOLIO.
LA PERSONA QUE VIVE LA CIUDAD PASA DE UN MOMENTO DE ASOMBROSO Y EOFORIA AL VER LOS INFINITOS POTENCIALES HUMANOS A UN MOMENTO DE DESFORZAMIENTO Y ALIENACIÓN AL VER CUANTO LO QUE ÉL MISMO HA CREADO ES MUCHO MÁS GRANDE QUE ÉL. LAS FACHADAS LIBRES SE LLENAN DE CONSIGNAS POLÍTICAS, PUBLICITARIOS, MUJERES Y HOMBRES QUE CUENTAN HISTORIAS Y PENSAMIENTOS.
ES POR ESTO QUE EL CORTE FOTOGRÁFICO AL ABSORBIR ESTA PERFECCIÓN COMUNICATIVA SE VUELVE CUADRADO Y EQUILIBRADO, NO HAY INFINITO, NO HAY PUNTO DE ESCAPE, HAY SOLO LO QUE ES Y LO QUE COMUNICA, HAY EL CAMINO LÓGICO DE UNA IDEA LIBRE.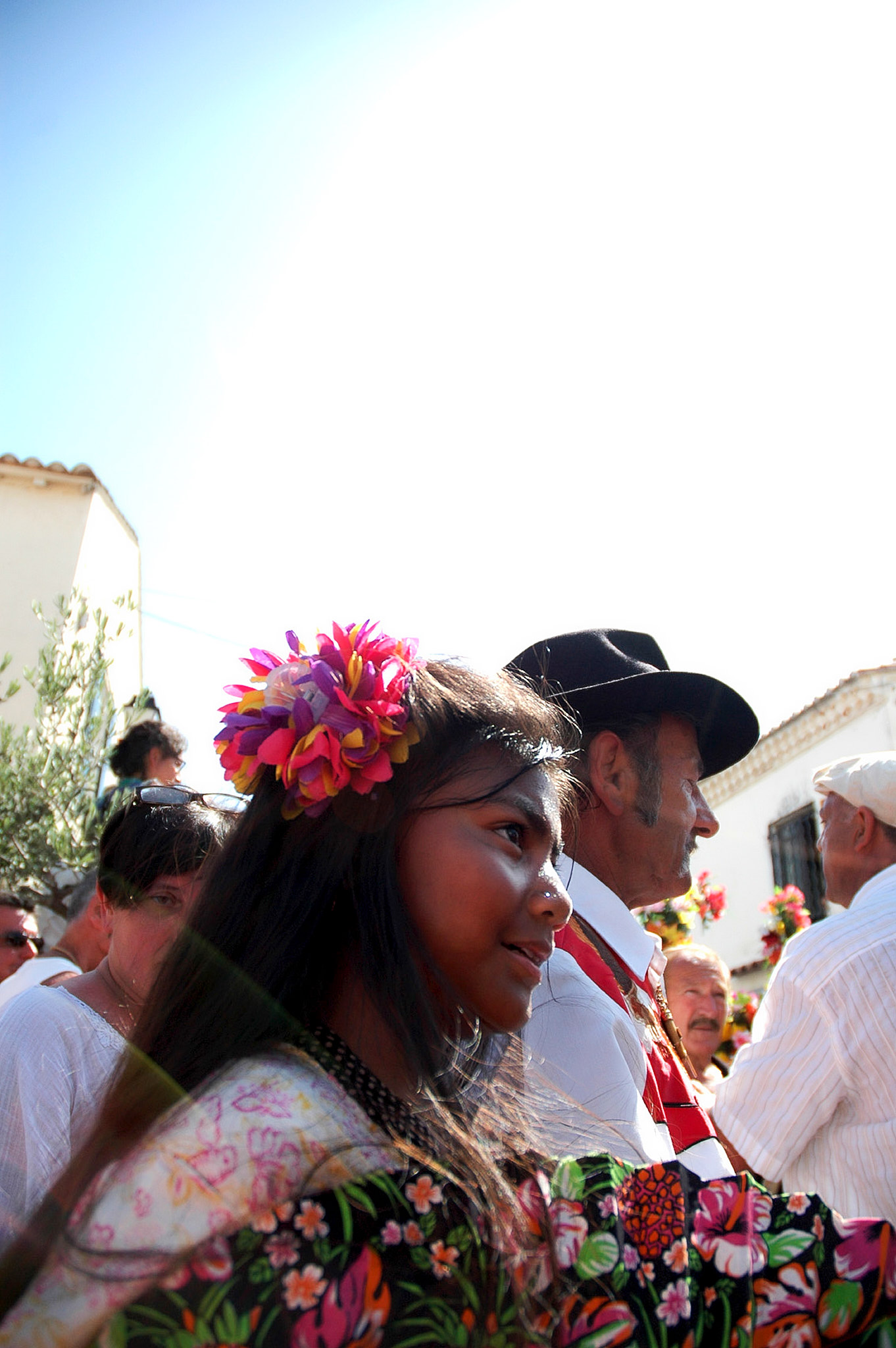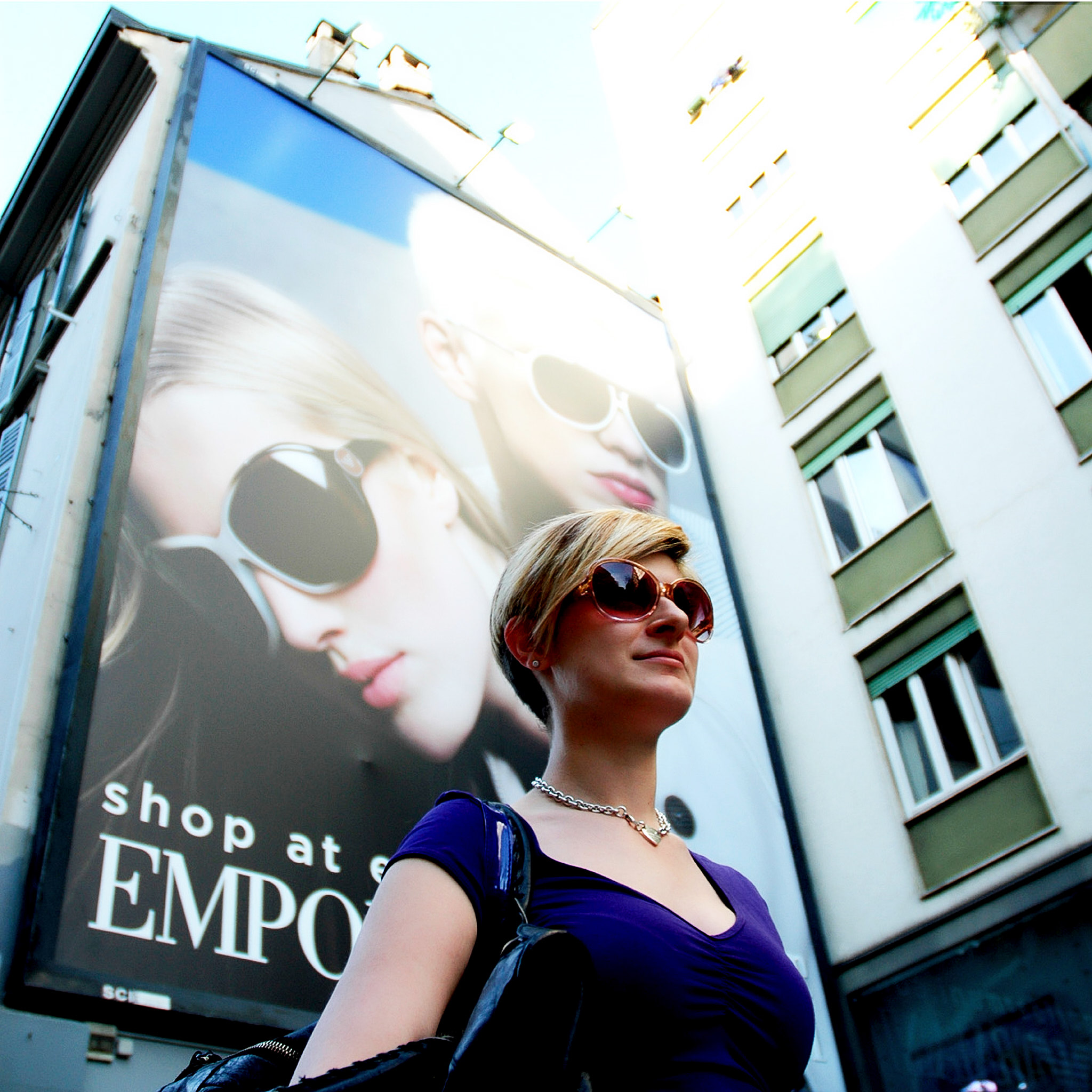 LAS FOTOS RECTANGULARES, TOMADAS EN SAINT MARIE DE LA MER, NARRAN UN MOMENTO DE COMUNIÓN Y ENCUENTRO DE LA CULTURA GITANA QUE SE CELEBRA CADA AÑO EN LA CAMARGA FRANCESA.UNA COMPLEJA UNIÓN DE ANIMISMO, ISLAMISMO, CRISTIANISMO Y BUDISMO. EN LA CULTURA GITANA HAY MUCHO DE ESE CONCEPTO DE "MELTING-CROTE" QUE LA CULTURA MUNDIAL ESTÁ INSPIRANDO EN LA CONVIVENCIA DE DISTINTAS RAZAS Y ETNIAS EN UN MISMO LUGAR. LOS GITANOS SON CONOCIDOS NÓMADAS, SU NACIÓN ES EL MUNDO Y SU LEY ES UN CONJUNTO DE PATRIARCALADO Y MORAL SUBJETIVA QUE RESPETE LA INTELIGENCIA ENTENDIDA COMO FURBICE, LA SABIDURÍA, LAS HABILIDADES PRÁCTICAS, LA MÍSTICA Y LA LIBERTAD INDIVIDUAL EN GENERAL.
LA LIBERTAD ES EL CONCEPTO CLAVE QUE RELACIONA LA VIDA GITANA A UN VIAJE, LA CASA AL MUNDO, EL ALMA A UN CREYENTE Y EL HOMBRE A SU ENTORNO ORIGINAL QUE ES LA NATURALEZA, POR ESTO EL CORTE FOTOGRÁFICO SE AFECTA Y SE QUEDA EN FORMA RECTANGULAR, A DEJAR EL ALIENTO DE LOS HORIZONTES, PARA DAR ESPACIO A LA NATURALEZA Y EL MUNDO QUE RODEA A TODO HOMBRE EN CONTACTO CON EL MISTERIO CEGUEADOR DE NOSOTROS LOS SERES VIVOS Y NUESTRO PLANETA TIERRA.